MPLP Support Opportunities
You can support MPLP in several ways:
To discuss sponsorships, please contact IPPSR Director Matt Grossmann at grossm63@msu.edu or 517-355-6672.
Longtime MPLP sponsor Consumers Energy provides a view of the benefits of sponsorship:
"Consumers Energy is proud to be a longtime supporter of the Michigan Political Leadership Program (MPLP), a driving force behind the first MPLP Legacy scholarship, and a regular underwriter of an MPLP weekend program. MPLP is a tangible way for the Company to support the development of Michigan leaders and an informed and sound public policy decision-making process for the betterment of Michigan. Through our participation and sponsorship, we appreciate how the company's facilities and speakers have been incorporated into the MPLP curriculum to provide a window for participants to view the complicated and fascinating world of the state's energy infrastructure. Further, we appreciate the interaction with the alumni and fellows, who are community and thought leaders from across the state."
Douglas B. Roberts Legacy Fund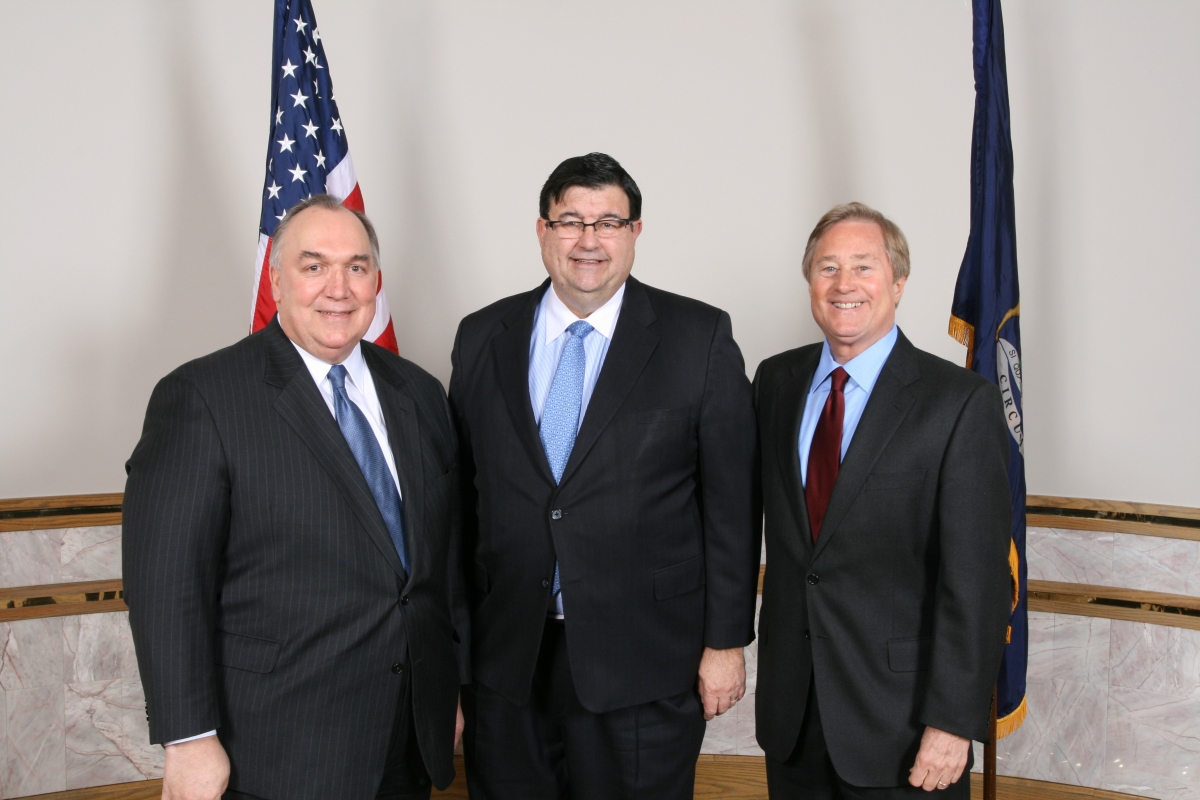 Doug Roberts retired in 2015 as IPPSR director. He is a former state Treasurer, whose state government service has been bipartisan. He has worked in the administrations of Republican Governors William G. Milliken, John Engler and Rick Snyder, and in those of Democratic Governors James Blanchard and Jennifer Granholm. He is considered an architect of what is now known as Proposal A, designed to add fairness and equity to state property taxes.
A legacy fund was established in his honor and two solicitations were made. One was made to MPLP Fellows and Alumni, and one was made to Roberts' colleagues in state government and private businesses. We expect the fund to remain open for the foreseeable future. Approximately $32,000 has been raised to date. Funds raised are used to help with annual costs and to sustain the organization.
Barbara Burr Gattorn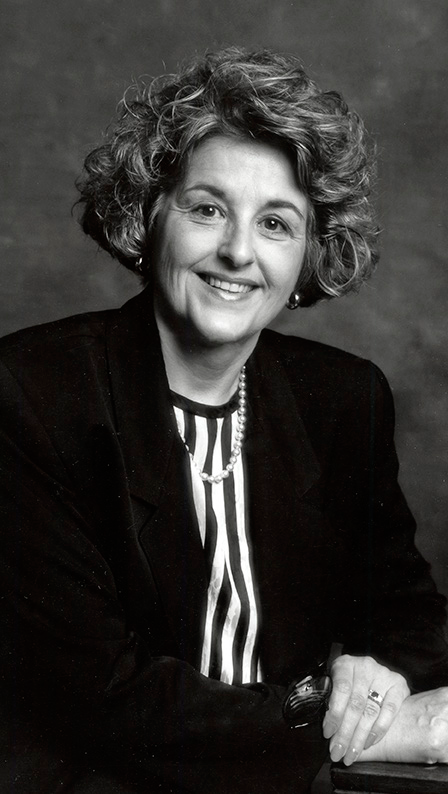 February 22, 1937 – May 12, 2012. Friends and admirers of the late Barbara Gattorn have launched a scholarship fund to create an annual fellowship for a woman/women on a nonpartisan basis to participate in the Michigan PoliticalLeadership Program. To date, generous funds have been raised to support two full and two partial fellowships over the last three years.
Barbara Burr Gattorn was a political, nonprofit and civic leader for most of her 75 years until she passed away on May 12, 2012. Retired in 2010 from the Detroit Regional Chamber after 25 years in key roles, Barbara was named one of Crain's Detroit Business' 100 Most Influential Women in 2002.
Her Crain's profile credited her with a "golden Rolodex." "She knows Democrats, Republicans and civic and grassroots community leaders of all stripes," Crain's reported. "Gattorn is behind the scenes of many public-policy initiatives, whether it's a partnership with the city of Detroit or helping resolve bordercrossing issues between Detroit and Windsor after Sept. 11."
Gattorn had served on a number of nonprofit and civic boards, including as a lay member of the Michigan Attorney Grievance Commission. She also had chaired the Wayne County Civil Service Commission. She was an active contributor to many political campaigns and had run for local office. In February 2012, Gov. Rick Snyder appointed her to chair the Michigan Women's Commission.
Barbara's passion for politics and devotion to public service led a group of her close friends to support others in pursuing political leadership through the development of the Barbara Gattorn Fellowship. Members of the Barbara Gattorn Fellowship Steering Committee include Susy Avery, Marcie Brogan, Kimberly Johnson, Mark Kramer, Anne Mervenne, Marge Byington Potter and Kathy Wilbur. To learn more about contributing to the Gattorn Fellowship fund, contact Anne Mervenne at 248.797.0763.
Recipients:
2014 - Chelsea Knauf, Grand Rapids
2014 - Kylee Mitchell, Romulus
2015 - LaToya McBean, Royal Oak
2015 - Nicole Brown, Oakland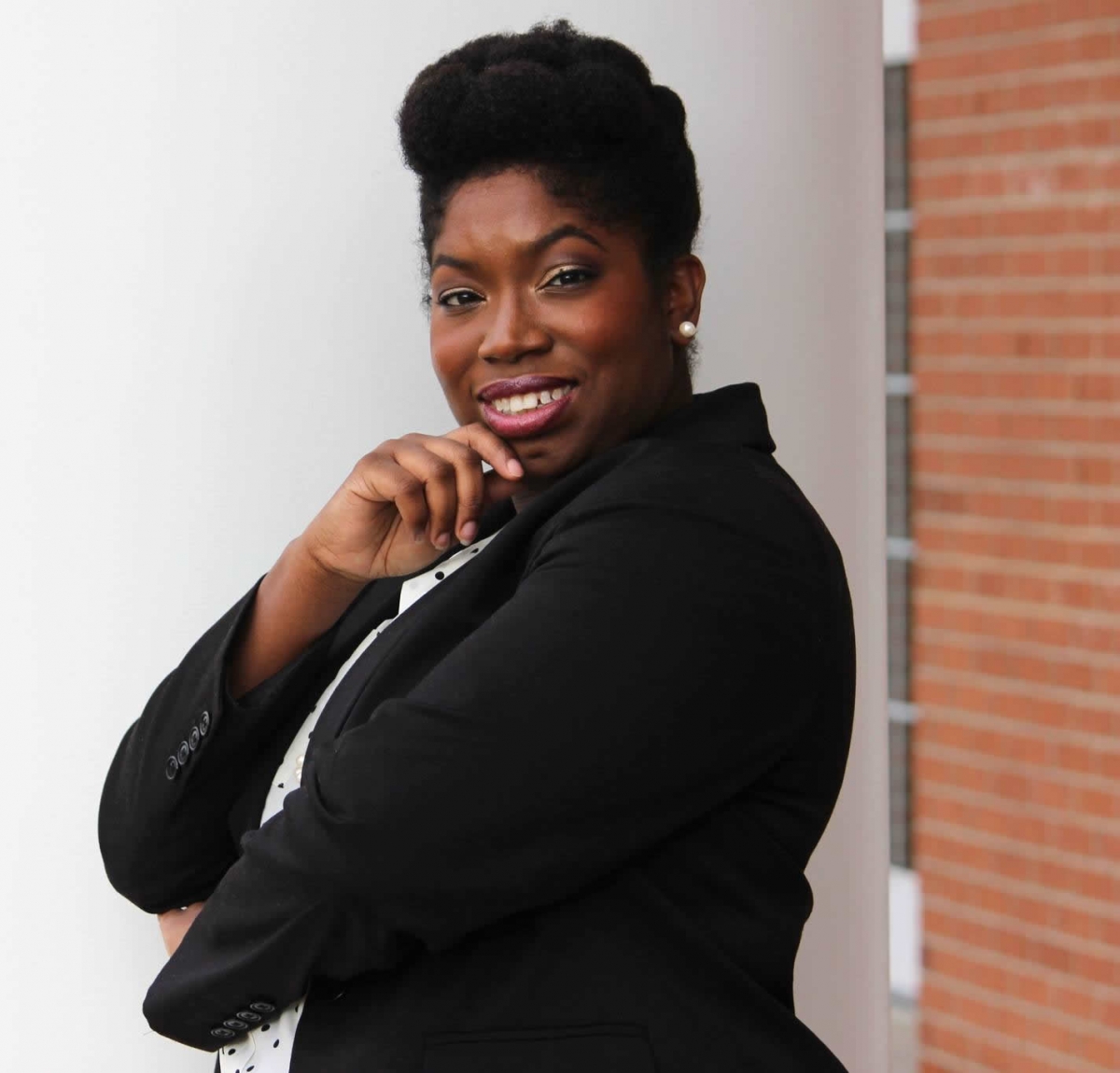 Nicole Brown (D), Oakland: Nicole is currently an Assistant Wayne County Prosecutor. She received her juris doctor degree from Thomas Cooley Law School and her bachelor of science degree from Eastern Michigan University. In 2014, Nicole ran for State Representative in the 35th district. She currently serves on the Board of Review for Lathrup Village, is a board member on Mothering Justice, a member of the Southfield/Lathrup Village Democratic Club, a member of the Oakland County Democratic Party and a member of the Black Women Lawyer's Association.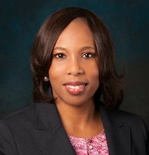 LaToya McBean (I), Royal Oak: LaToya is an Attorney and Deputy Corporation Counsel for Wayne County. She received her Juris Doctor from Western Michigan University Cooley Law School, a Master's degree in Public Policy from Regent University and a Bachelor's degree from Stony Brook University. LaToya is a member of the D. Augustus Straker Bar Association and the Oakland County Bar Association. She worked on Capitol Hill in the personal office of a congressman and on the U.S. House Judiciary Committee. She later worked as a Policy Analyst with the Council of State Governments' Justice Center to develop policy options to reduce the size of several state prison populations and as a Project Director with the Michigan Council on Crime and Delinquency.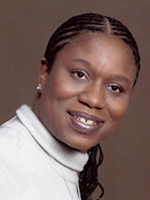 Kylee Mitchell (D), Wayne: Kylee is an Associate Director with the Office of Grants Management - City of Detroit. She manages a grant portfolio of nearly $185 million secured from the U.S. Department of Housing and Urban Development. She has served as a Program Officer - United Way for Southeastern Michigan (UWSEM), Program Director "Bank on DC" - Mayor Fenty's Administration and she has over 10 years of combined experience in business finance with BOSCH-USA, General Motors and the Detroit Regional Chamber. As a National Urban Fellow she received a Master's of Public Administration from Baruch College, and she has a Bachelor's of Finance from Davenport University. Kylee serves as a committee member of inForum and UWSEM's Community Investment Advisory Council.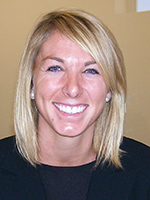 Chelsea Nelson (R), Kent: Chelsea is the Communications Director for MFP Automation Engineering and consults for the Mental Health Foundation of West Michigan. She serves as a Board Director for Greater Hopes Family Services, board member of the Michigan Coalition Against Homelessness, and has been appointed to the Michigan Board of Real Estate Appraisers. She previously worked for Congressman Fred Upton, Representative Margaret O'Brien and served as Communications Director at the Gerald R. Ford Presidential Foundation. Chelsea obtained her Bachelors in Political Science and Criminal Justice at Grand Valley State University, as well as her Master's in Communications. 
Jacalyn Hart Hadden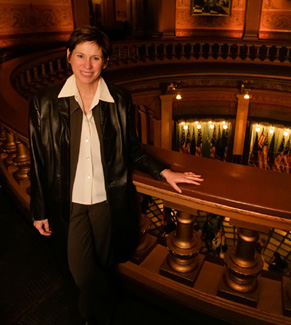 May 28, 1956-Dec. 24, 2010. Jacalyn Hart Hadden was the consummate professional, known for her integrity and strong commitment to open legislative and political processes that encourage all to participate.
Her career began with a state House internship while she was a student at Kalamazoo College. After graduating in 1978, she returned to Lansing and joined the House Republican caucus staff. From there, she went to the Michigan Department of Natural Resources, eventually serving as the agency's lead for governmental affairs.
In 1991, she joined Consumers Energy and for more than two decades served as a capable and effective advocate for the company and its three million customers.
As a successful woman in a male-dominated profession, she was committed to helping other women succeed and helping them to find opportunities. She also was deeply committed to the fundamental principles of government, the legislative process, and politics as well as strengthening all of them by giving as many people as possible the opportunity to participate. Jacie contributed to the future success of Michigan through her leadership and support of the Michigan Political Leadership Program, including serving as a board member for several years.
Family, friends and colleagues sought an appropriate way to honor Jacie after cancer claimed her life on Dec. 24, 2010. A scholarship fund at the Michigan Political Leadership Program quickly emerged as the top preference.
We celebrate Jacie's life and career with the Jacalyn Hart Hadden Memorial Scholarship Fund. It will support the participation of one Fellow in the program each year for five years (each fellowship is valued at approximately $12,000 per person). The recipients of this award are those fellows whose commitments to professional excellence, scholarship, and improving the state's political process mirror the priorities that Jacie pursued throughout her professional life.
It truly is an appropriate tribute to a very special friend and colleague who was taken from us far too soon.
Recipients:
2012 – Emily Pontz
2013 – Shana Shroll
2014 – Tiffany Hauser
2015 - Ashley Ligon
2016 - Ingrid Tighe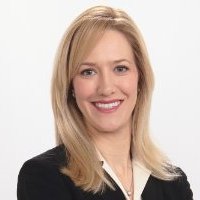 Ingrid Tighe (R), Oakland: Ingrid currently serves as the Business Development Manager for the Michigan Economic Development Corporation. She received her bachelor's degree at Vanderbilt University and in 1998 joined the U.S. Army. She served with the 1st Infantry Division in Germany participating in NATO peacekeeping operations in Macedonia and Kosovo and later with the 1st Calvary Division leading troops in the combat zone of Baghdad, Iraq. After honorably separating from the Army, she earned her master's degree from the Gerald R. Ford School of Public Policy at the University of Michigan.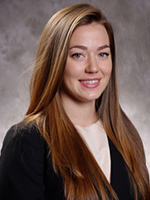 Ashley Ligon (R), Lapeer: Ashley serves as a Government Relations Consultant with Clark Hill. Prior to her work there, she was the Legislative Affairs Coordinator with the Michigan Credit Union League & Affiliates. She formerly served as Legislative Aide to State Representative Rick Olson and Constituent Relations Coordinator to State Representative Matt Huuki. Prior to her work in the State House, she worked for U.S. Congressman Mike Rogers in Constituent Relations. Ashley received her Bachelor of Science degree from Michigan State University in Interdisciplinary Studies with a cognate in Political Science.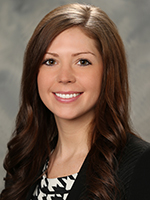 Tiffany Hauser (R), Eaton: Tiffany currently serves as a Government Relations Consultant with AAA Michigan. She formerly served as Director of Government Relations at the Detroit Regional Chamber and as an Associate Policy Advisor for the Michigan House Republican Policy office. In addition to her work in Michigan, she worked for the Indiana State Senator Jim Merritt and the Indiana House Republican Campaign Committee. She received a dual-major B.A. degree in Political Science and Law and Society from Purdue University, graduating with honors and distinction. She resides in Grand Ledge with her husband and son.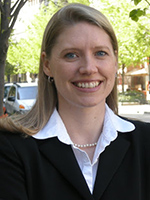 Shana Shroll (R), Kent: Shana is a Kent County Commissioner, having been elected in 2010. She serves on the County Board of Public Works and is Chair of the Community Health Advisory Committee and the Veterans Affairs Subcommittee. Prior to holding elected office, she served eight years as a political appointment at the Michigan Department of State during the administration of Terri Lynn Land. Shana is active in her community, serving as president of her neighborhood association. Shana holds a BA in Social Relations from James Madison College at Michigan State University.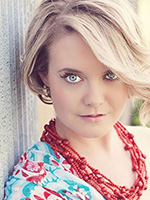 Emily Pontz (R), Osceloa: Emily is the Executive Director for her nonprofit, the Hope for Huruma Foundation, serving orphans in Kenya. She is the former Office Manager for State Senator Darwin Booher of Michigan's 35th District, the district in which she was born and raised. Emily graduated with a B.A. in Political Science, followed by her M.A. in Comparative Politics both from Central Michigan University, during which time she worked as a Graduate Assistant for the Political Science Department. While pursuing her degrees, Emily worked as a law clerk for the Law Offices of Joseph T. Barberi, P.C. She has been heavily involved in politics at both the local and national level since 2006. She has served on the campaigns of Dick DeVos, Dave Camp, Mike Bouchard, Terri Lynn Land and Representative Bill Caul. Emily has also had the honor of serving as the Michigan Student Chair for the Presidential campaign for Mayor Rudy Giulani. Emmy currently resides in Ypsilanti township with her husband and daughter, Gracie.