News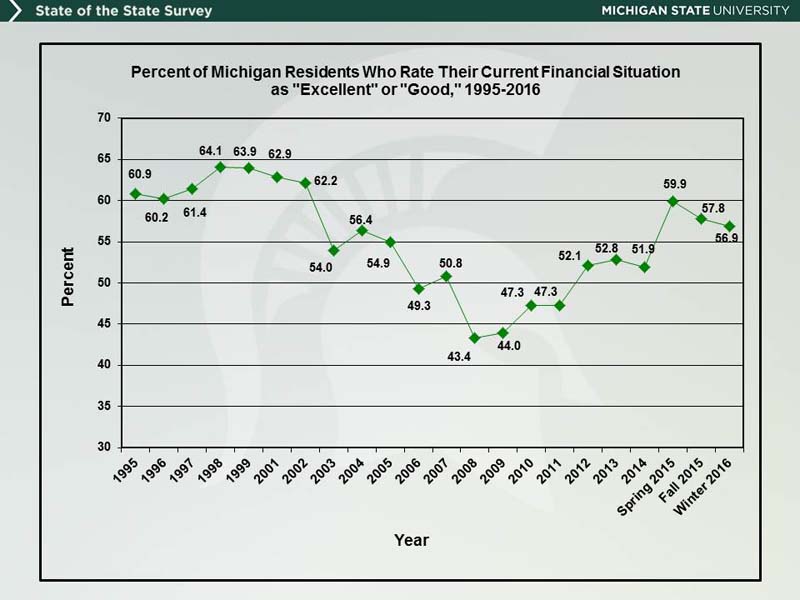 June 21, 2016
After a long slump in Michigan's economy, state consumers are upbeat about the economy in the latest State of the State Survey.
May 25, 2016
New Michigan State University graduate Taylor Thrush is this year's winner of MSU's Daniel Rosenthal Legislative Intern Award.
May 20, 2016
From the much-photographed front steps to the many-storied paintings of Michigan governors, MSU's Michigan Political Leadership Program Fellows saw the...
April 08, 2016
Michigan State University's Institute for Public Policy and Social Research is unveiling a new set of databases designed to serve as university-wide site...
More News >
Events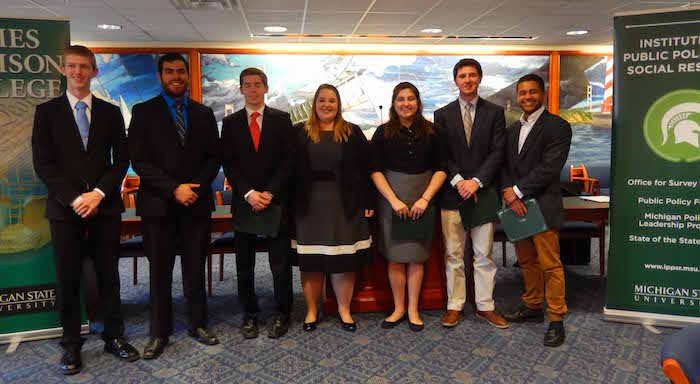 Jun
08
Mackinac Room (Anderson House Office Building)
More Events >
Blog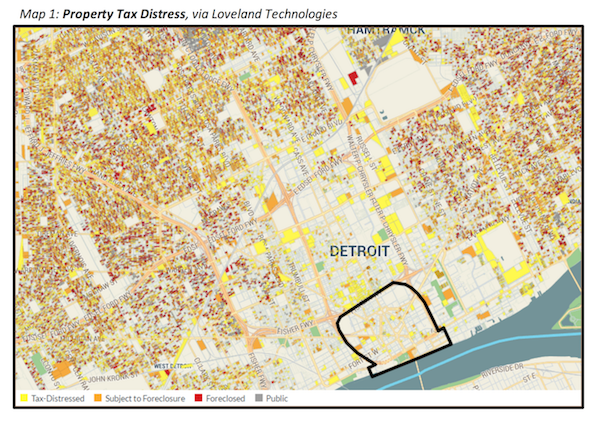 May 19, 2016
In Detroit, income taxes suffer low levels of compliance, for example, the population sampled here suggests that about 63% of people fully complied with their income taxes. The State has begun to...
June 20, 2016
Our weekly round-up of policy-relevant reads and IPPSR-connected research.
June 20, 2016
Want to learn about environmental contamination, Michigan school locations, or concealed weapons permits? The State of Michigan makes many datasets publicly...
June 17, 2016
Long after the explicit use of racist terms in laws, policies with important racial impacts can linger in past practices that marginalize minority...
View More Entries >