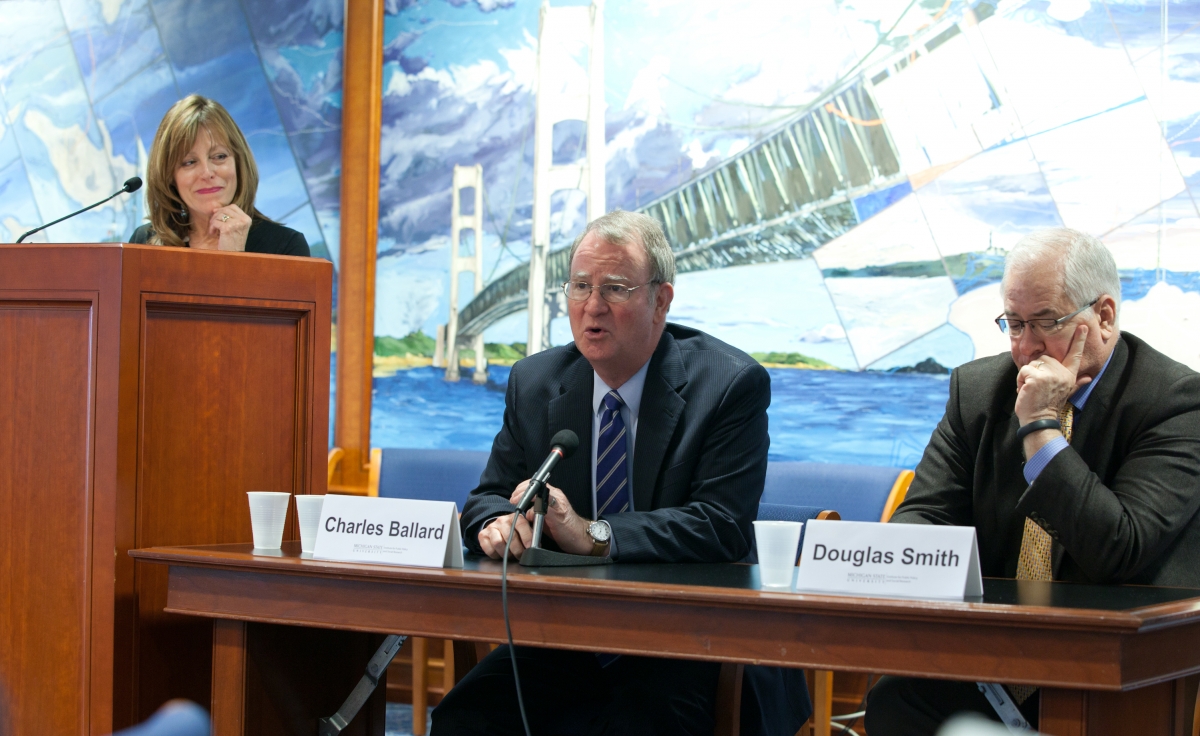 The 2017 public policy forum dates are scheduled as January 18, February 15, March 15 and April 19. All forums, unless otherwise indicated, begin at 11:30 a.m. and conclude at 1:30 p.m. at the Anderson House Office Building, 5th Floor Mackinac Room, downtown Lansing, across from the Capitol Bldg. The street address is 124 N. Capitol Avenue in Lansing, Michigan.
Each panelist will discuss their perspective before the forum opens to audience discourse. The audience includes lobbyists, legislators and their staff members, Capitol research staff, academic university faculty and researchers, and citizens who are particularly interested in policy-relevant issues and the state of the State.
You are invited to register for this and all other IPPSR forums online or by calling 517-355-6672.