Bernie Sanders defeated Hillary Clinton in the Michigan Democratic Presidential Primary, winning 50 percent to 48 percent on Tuesday, March 8, shocking political observers who had expected an easy Clinton victory.
Michigan State University's State of the State Survey (SOSS), a project of the Institute for Public Policy and Social Research (IPPSR), was the only poll to call the race "basically neck and neck." The survey also predicted the closest margin (52 percent to 47 percent for Clinton.)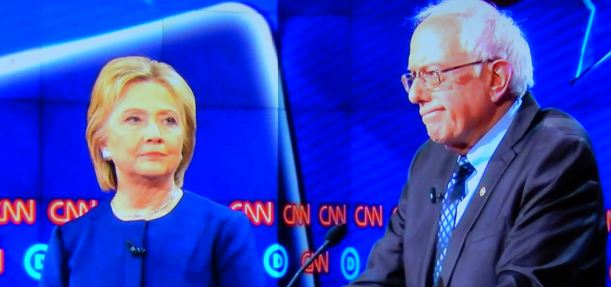 Other polls had predicted overwhelming Clinton margins – as high as 37 percentage points. No other survey put the race within single digits. Nate Silver, founder of the website FiveThirtyEight, called the outcome "among the greatest polling errors in primary history." The Economist magazine called the predictions "Armageddon" for pollsters.
Although some pollsters speculated that perhaps Sanders had pulled off a last-minute surge, SOSS didn't observe any trend toward Sanders in the final days leading up to Michigan's presidential primary. Instead, Sanders and Clinton had been virtually even since the New Hampshire primary on Feb. 9. Sanders' win was built instead on overwhelming turnout by young people, who supported him in Michigan by a nearly 60 percentage point margin.
"Sanders' message resonated especially well with younger voters," said Charles Ballard, MSU professor of economics who directs SOSS. "Clinton's support came from more conservative voters, racial minorities, women and older voters," he said.
How did SOSS call the race close while others saw big Clinton victories? Nearly half of SOSS interviews were conducted via cell phones, whereas some other polls called only landlines. Cell phone-only households are disproportionately young. SOSS also weighted its adult sample to reflect the age distribution of the Michigan adult population, rather than relying on estimates of the likely ages of the primary electorate (as some others did).
SOSS also used a relatively lenient screen to determine likely voters, asking respondents directly for their likelihood of voting and then including anyone who reported a better-than-even chance of voting. Other pollsters relied on previous electoral participation to predict likely voters, which was a poor guide in Michigan's race as the state had not seen a competitive Democratic presidential primary since 1992.
"When election results fail to reflect the polls, survey researchers have an opportunity to reconsider their methods. An important lesson from Michigan is to track the methods used to reach young voters, who may occasionally surprise us by showing up and affecting an election outcome even if they have not participated in the past," said IPPSR Director Matt Grossmann.
SOSS is a quarterly public opinion phone survey of Michigan adults. It is the only survey conducted in Michigan designed to systematically track the public mood on important issues in major issues of the state. It offers citizen opinion on timely issues, data for scientific and policy research and opportunities for faculty research and student training.