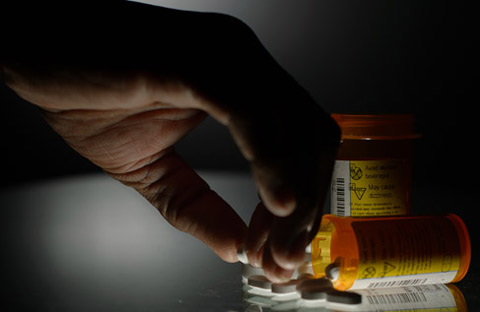 The United States has seen an epidemic level increase in the number of opioid overdoses and deaths over the last several years. According to researchers at the Centers for Disease Control and Prevention (CDC), the age-adjusted rate of drug overdose deaths in the United States more than tripled from 1999 to 2014 and those numbers continue to rise exponentially (Rudd, Aleshire, Zibbell, & Gladwin, 2016). The State of Michigan has not been exempt from this problem.  Heroin and other opioid deaths have increased from a low of 99 deaths in 1999 to 1699 deaths in 2016 (Michigan Department of Health and Human Services [MDHHS], 2018). This is even more alarming when considering that the overdose reversal drug Narcan has only recently been introduced as a means to counteract the deadly effects of an opioid overdose. The Michigan Department of Health and Human Services reports that for 2015-2016 there were 24,815 doses of Narcan dispensed by emergency medical workers (2017).
This epidemic has had a far-reaching effect on many individuals, organizations, and communities throughout Michigan and across the United States. Opioid and heroin abuse affect not only those who have overdosed but also their young children, family members, friends, and employers. Almost daily, media outlets report on the social and medical consequences of overdose and addiction. Additionally, police departments, paramedics, and emergency rooms report spending an increasing amount of time and money responding to these types of tragedies. In 2013, 10 percent of the $78.5 billion-dollar economic burden of the opioid crisis was borne by the criminal justice system (Florence, Zhou, Luo, & Xu, 2016). Worse, for 2015, the U.S. President's Council of Economic Advisers estimates that the total economic cost of the opioid crisis ballooned to $504 billion, or 2.8 percent of GDP (2017). Across the US, hospital emergency departments continue to see a surge in the number of visits due to opioid overdose. From July 2016 through September 2017, ER visits for opioid overdose increased by 30 percent (Vivolo-Kantor, 2017).
Efforts to combat this epidemic have been made at every level of government. Over the last several years the federal government has rolled out numerous programs and billions of dollars in funding for a number of initiatives. In 2017, President Trump declared the opioid crisis a National Public Health Emergency and directed several federal agencies to take steps to reduce the number of deaths and minimize the impact of the opioid epidemic (Trump, 2017). In 2016, President Obama authorized the Comprehensive Addiction and Recovery Act, providing $181 million per year in grant funds for the prevention, treatment, and recovery of addiction (Comprehensive Addiction, 2016). Additionally, in 2014, the Centers for Disease Control and Prevention developed the Pathways to Prevention Program to improve research on opioid addiction (2014).  Further, the U.S. Department of Health and Human Services has issued a number of new informational reports in an effort to better educate medical care givers on the appropriate use of opioid prescriptions (USDHHS, 2017).
The State of Michigan has also been active in the pursuit of solutions to address this problem. In 2015, Governor Snyder convened the Prescription Drug and Opioid Task Force to develop strategic recommendations to address opioid abuse. The task force developed a list of recommendations that focus on prevention, treatment, regulation, policy, and enforcement. To date, several of these recommendations have been implemented, including updating the Michigan Automated Prescription System (MAPS), increasing curriculum requirement for educating students on the dangers of opioid abuse, and improving health care and treatment for individuals recovering from addiction (State of Michigan, 2016). As the state continues to address these issues, there is some evidence that the efforts are having an impact on the opioid crisis.  In 2016, the National Safety Council (NSC), examining key indicators of progress addressing the opioid epidemic nationally, found that Michigan was 1 of 3 states that had met none of indicators of progress, however, in 2018, Michigan was one of 13 states in the U.S. to receive the top rating, meeting five of the six indicators (NCS, 2016; NCS, 2018). Though most of the efforts to tackle the opioid epidemic have focused on education, prevention, and recovery, there has also been some effort to identify and implement strategies to detect and prosecute opioid traffickers. The 2018 Interdict Act provides additional drug detection devices at national borders and shipping facilities (Interdict, 2017). Additionally, though funding from the High Intensity Drug Trafficking Initiative, federal, state and local law enforcement officials have developed processes to link narcotics cases across regions to disrupt opioid trafficking supply lines (HIDTI, 2017). Though these efforts provide a good foundation for attacking opioid distribution, addiction, and abuse in the U.S. and Michigan, more can be done to support law enforcement officers in their efforts.