Wed, 03/22/2017 - 10:10am

—
Despite increased polarization among the American people and the US Congress during the Obama administration, the Legislatures in Midwestern swing states like Pennsylvania, Ohio, and Michigan featured relatively stable levels of polarization within the chambers of both the House and the Senate. These measures focus on the average polarization between legislatures, and offer perspectives on how the country has changed during the first 6 years of the Obama Administration.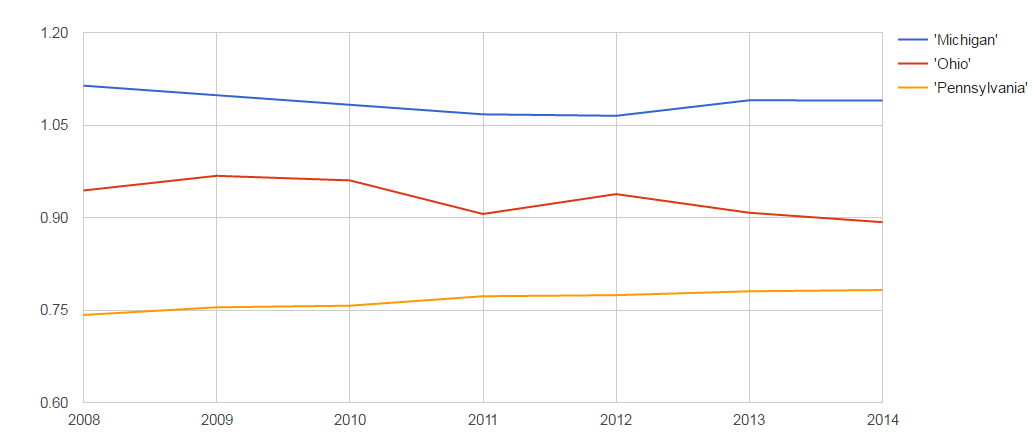 This contrasted slightly with polarization within the Senate, with more changes among each of these chambers. Specifically, the Michigan Senate has become less polarized since 2008, despite consistent control by Michigan Republicans, even so, it remains most polarized among the three state's chambers.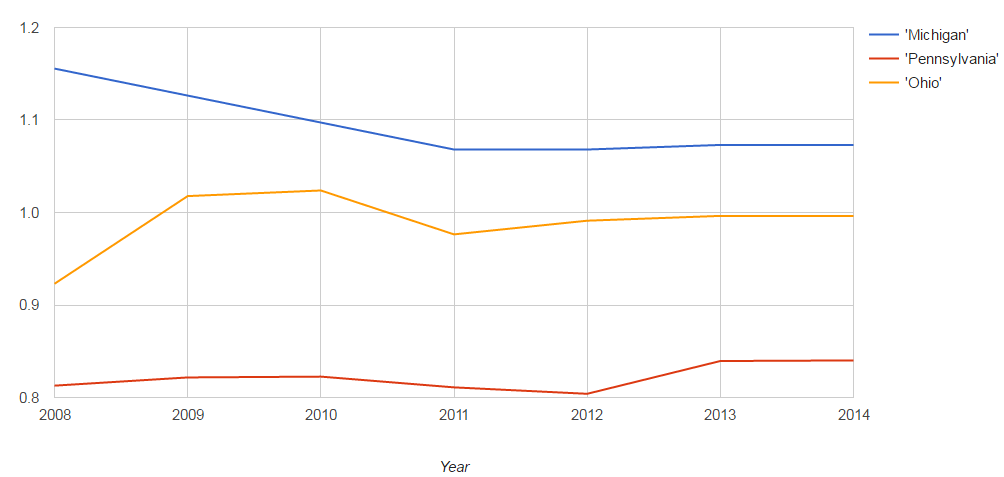 Moving forward, there is potential to observe some interesting trends in these selected Midwestern legislatures. Questions to be aware of include whether the Trumpian wing of the Republican party can take a foothold within state legislatures and potentially further contribute to polarization, whether there will be increased or decreased turnover in deal-making within the more moderate state legislators. There is also, of course, significant potential for strong democratic mid-terms to alter the completion of both chambers and polarization. Alongside an increasingly polarized voting population and national congress, it will be interesting what effect these factors have moving forward in Midwestern legislature. Additionally, these three states will hold all gubernatorial elections in 2018, and could potentially offer perspective on the direction of the country and the foot-hold of the Trump administration within Rust Belt states.