As I am writing this wrap up blog, the whole country is at a standstill, everyone is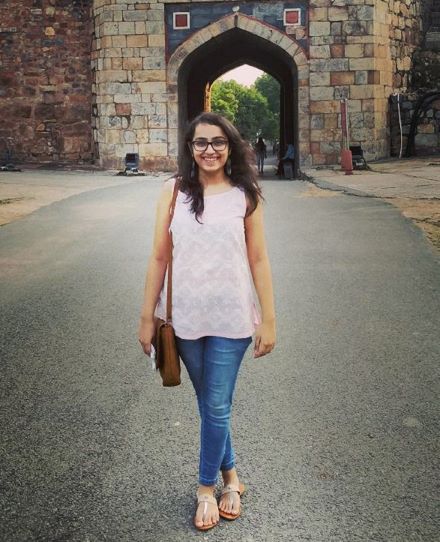 locked up in their homes, and our graduation ceremonies have been postponed to an uncertain date. It is surreal and unexpected that we leave this institution without meeting any of our friends and professors.
Yet nobody can take away the fact that I am a proud graduate of Public Policy from Michigan State University. I am grateful that in this turbulent time, every member of the MSU community has extended immeasurable support and solidarity to make sure this moment of glory does not pass uncelebrated for students who are concluding this milestone achievement.
When I entered MSU two years ago, I was a fresh undergraduate leaving her country for the first time but with only a determination to learn. As an international student it is always daunting to venture into a new country with no fall back if you fail. However, the warmth and support that I have received from every individual I have interacted has made me feel welcomed and appreciated for who I am.
My two years at this institution has been nothing but a process of personal and professional growth. With access to numerous resources and scholarly professors, I was able to develop the skills I wanted to hone and take the academic direction valuable for my career. As I leave this institution, I am more confident in my skills, more aware of the career path I want to tread on, and more resilient to reach my goals.
I would like to thank our professors for the thought-provoking lectures that have encouraged me to think critically about important policy issues. What was unique in our MPP classes was the approachability of our professors and the diverse opinions that each student brought which created a nurturing environment for debates and discussion. I would like to thank every member of our cohort for helping me grow and learn and creating an invaluable support system.
I will miss the long hours at the library, completing group projects to be submitted the next day and organizing group meet-ups to celebrate concluding semesters or just long hour classes. I would like to thank the IPPSR faculty and my fellow researchers for keeping me on my toes for any latest political happenings and for thoroughly engaging discussions. I was lucky to have received a scholarship through IPPSR for my graduate studies because of which I was relieved of any financial distress, for which I am extremely grateful. The highlight of our MPP program is that it is not just based on a strict academic curriculum but it encourages all students to grow professionally and develop skills to last for a lifetime.
As I move on to the next chapter of my life, I plan to apply my acquired knowledge and analytical skills to real world policy making and novel research projects. I care about poverty alleviation in the developing world and want to explore the intersection of poverty, education, and employment. Through research and fieldwork, I hope to work in the areas of impact evaluation and evidence-based research and help in designing innovative solutions to address development related issues. My futuristic goal is to be in a position to make tangible change for issues I care about.
For those considering MPP degrees or any other graduate studies, one piece of advice is to make this journey your learning process. Many students entering master's degree programs are apprehensive about being aware of their specific research interests, which can be intimidating. Letting yourself be, enjoying the process and being cognizant of various opportunities as they come your way will take you wherever you want to be.
In the end, I would like to congratulate the 2020 cohort of MPP, the entire outgoing student body and wish everyone the best of luck. I am proud to have met some amazing people who I know are dedicated and passionate and will do wonders with their work. Kudos and cheers to all.
Sejal is originally from a small town called Dehradun, nestled in the northern hills of India. After finishing schooling in her hometown, she moved to Delhi to earn her undergraduate degree in economics from the University of Delhi in India. During her college years, she worked with multiple non-profits and policy organizations where she conducted qualitative and quantitative secondary research, created issue briefs and reports on local and state-level policies. She has since worked toward sustainable development where she gained extensive experience in impact evaluation and organizational skills.
Follow her on Twitter @LuthraSejal.