On January 19, Gov. Gretchen Whitmer unveiled a new economic stimulus plan meant to provide much needed relief from Covid-19 to Michigan's people, schools, and businesses. Whitmer's "Michigan COVID Recovery Plan" allocates $1.7 billion to K-12 schools, $575 million to Covid-19 testing, contact tracing, and lab capacity, $225 million to the Michigan Economic Development Corp., $90 million to the Covid-19 vaccine distribution effort, and $50 million to rental assistance for residents.
Whitmer's proposal totals $5.6 billion. $5 billion comes from the latest federal Covid-19 relief bill, passed by Congress and signed into law by former President Donald Trump in late December. The remaining $575 million in Whitmer's proposal is state money, funneled from Michigan's better-than-expected sales tax revenues during the pandemic.
Business groups and education advocates alike lauded the plan, declaring it a necessary step toward economic recovery. A notable group missing from this wave of approval, though, was the Michigan GOP. 
To pass any budgetary measure, Whitmer needs approval from the GOP-controlled House, which has continually criticized Whitmer's handling of the coronavirus pandemic.
A week after Whitmer debuted her $5.6 billion plan, House Republicans proposed a $3.2 billion counter-offer. The most sizable portion of the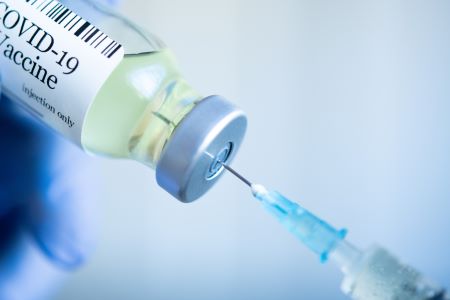 constricted plan is $2.1 billion allocated to schools to help fund summer school and before and after school programs. The plan also offers schools an additional $250 per student if it reopens face-to-face learning by February 15. This incentive runs counter to Whitmer's proposed March 1 date for reopening schools.
This education funding, all $2.1 billion of it, however, is contingent on Gov. Whitmer relinquishing some of her executive powers to local governments and health departments. Specifically, the GOP proposal called on Whitmer to give localities the power over when to close schools and cancel sports over Covid-19 concerns.
The House bill also deviates from the Governor's in its spending on the Covid-19 vaccine rollout. While Whitmer has proposed the immediate allocation of $90 million to the vaccination effort, Republicans prefer to dole out an initial $22 million, distributing more as needed. Whitmer, they argue, cannot be trusted with a vaccination lump-sum; the Legislature must be more involved in the rollout process.
House Republicans are also calling on Whitmer to fully reopen restaurant dining rooms. Though restaurants can host in-house dining at 25% capacity, via an executive order that went into effect February, Republicans are demanding more. Rep. Thomas Albert, the Republican chairman of the House Appropriations Committee, said in an interview with WKAR's Off the Record that he would not negotiate with the governor until she fully reopens restaurants: "If she starts reopening, we'll start talking."
Education organizations have condemned the GOP's withholding federal funds from depleted schools over a political debate. Tina Kerr, executive director of the Michigan Association of Superintendents and Administrators, said in a statement that "Federal dollars should not be used as a bargaining chip."
Robert McCann, executive director of the K-12 Alliance, echoed this sentiment in a statement of his own, saying the GOP's proposal is "holding critical school funding hostage," calling it "immoral and fundamentally unacceptable."
Businesses organizations were supportive of the Republican plan, given its opposition to executive-imposed restaurant restrictions.
Charlie Owen, state director of Michigan's branch of the National Federation of Independent Businesses, testifying before the House Appropriations Committee, praised the bill. He argued that Whitmer's Covid-19 restrictions have stifled small businesses. The bill succeeds in restoring "the rightful role of the Legislature in policymaking and governance."
While some applaud the GOP plan and others criticize it, the proposal and its anti-executive conditions should not come as a surprise; they are merely the next chapter in a months-long partisan fight over how best to combat the coronavirus.
From the start of the pandemic, Republicans have balked at Whitmer's use of executive authority, claiming that Whitmer has acted unilaterally. They believe that Whitmer's statewide executive orders, such as mask mandates and indoor dining restrictions, should have been left to the Legislature or local governments.
Whitmer argues that such swift and far-reaching actions are necessary in desperate times, and that these measures have saved lives. 
This debate has boiled over on several occasions. In late December, Whitmer vetoed two bills intended to rein in her executive power. The first would've required Whitmer's director of Health and Human Services to earn legislative approval to extend emergency orders longer than 28 days. Whitmer called the 28-day cutoff "unscientific and arbitrary."
The second would repeal an emergency powers law deemed unconstitutional by the Michigan Supreme Court, which Whitmer has used to issue executive orders throughout the pandemic. 
To retaliate, the Republican-led Senate flexed its legislative might by rejecting 13 of Whitmer's nominees to state positions.
Despite these fireworks, the debate between Whitmer and the Republican Legislature simply recreates an age-old difference in Republican and Democratic values: how much power should be devolved from the central authority to its regional governments. In short, big government versus small government.
Because of this squabble, though, valuable federal funds are left unallocated, floating in legislative limbo waiting to be spent.
To be sure, as some politicians, news outlets, and advocacy organizations have pointed out, the two bills share a common goal—distribute funds to help Michiganders. However, that bipartisan beacon means nothing if the money is withheld over a partisan power struggle. Each day that the money is kept out of circulation, fewer vaccines are administered, more people go untested, businesses and schools are left reeling for cash, and Michigan continues to hurt.
Since the vaccine rollout began, stories have emerged of doses being left to expire. People are rightfully confounded that vaccines, which would have otherwise been distributed, saving countless lives, are completely wasted. They just sit in the freezer and go bad.
The newest dose of Covid-19 funding is a lifesaving injection being kept from Michigan's economic arm. If administered, it would protect countless businesses, schools, and people from further suffering at the hands of the coronavirus. And unless the Legislative and Executive branches begin to cooperate with one another, the money too will sit dormant in the bank, going to waste and helping no one.
Michael Breslin is an undergraduate policy fellow at IPPSR. He is a junior at MSU studying political science, international development, and history. His primary research interest is economic policy. He previously worked as a communications intern for Mayor Lori Lightfoot of Chicago.