School is the place where children spend much of their time every day. There is no question that the school environment should be safe from any violence and danger. The question, "Do the school buildings in Michigan provide safe environments for children and teachers?" has been asked by many community members. The team of environmental design faculty and urban planning faculty members at the School of Planning, Design, & Construction at Michigan State University collected data to answer this primary question and proposed major design guidelines for school buildings.
With funding from MSU Institute of Public Policy and Social Research, our research team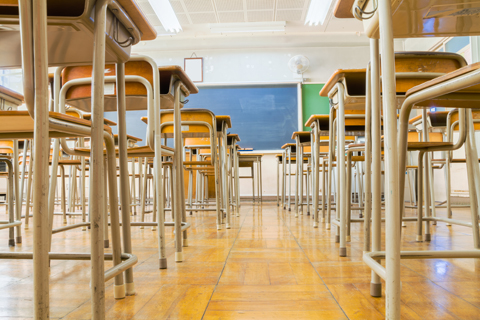 built an easy online survey that school administrators could fill out to assess the security level of their school buildings. Soon after the school administrators fill out the survey, our team can provide feedback about the security level of the school's indoor and outdoor environments. This comprehensive tool is based on advanced school safety assessment tools from other states and countries. It can be easily applied by  school administrative or maintenance staff. We hope to get more inputs from the school administrators about their school environment through: https://msu.co1.qualtrics.com/jfe/form/SV_0fDQ7gtE5GwPkt7.
Creating safe school environments is one of the most significant topics to parents with school age children. Our team thus conducted several focus groups of parents and high school students in May through July in 2019. The series of focus group meetings helped the research team to develop more practical guidelines for safe indoor and outdoor school environments.  
The most significant element from the focus groups was well-defined traffic flows into the school campus in emergency and during regular school days. Parents and students strongly supported the outdoor signage to indicate the clear path to the parking lot. They also suggested various exits to different directions during the emergency period.
Parents and students indicated the necessity for clear wayfinding within the school building and monitoring visitors in the main entrance of the building. Based on their input, our team suggests a well-designed signage system for improving this aspect, especially for the school that includes additionally constructed portions to the old building structure. For securing students during any emergency, signage to help direct students to the exits and secured spaces is essential.
Both parents and students indicated the importance of training. Students suggested different training to respond to different emergencies. School administrators need to revisit protocols for various situations and provide clear guidelines for students and teachers. For instance, teachers should be aware of the clear protocol to lead students to the safer space under the cases of a bomb threat, tornado, fire, or shooting. In addition, focus groups clearly addressed the importance of the training for substitute teachers who may work as part-time but be responsible for safety during an emergency. 
For policy makers, it is suggested to adapt best practices in environmental design, school maintenance, and training and provide clear guidelines for students, the faculty, and staff. This will reduce their fear of crime and security issues while in their school buildings.
Suk-Kyung Kim is an associate professor of internior design in MSU's School of Planning, Design and Construction.