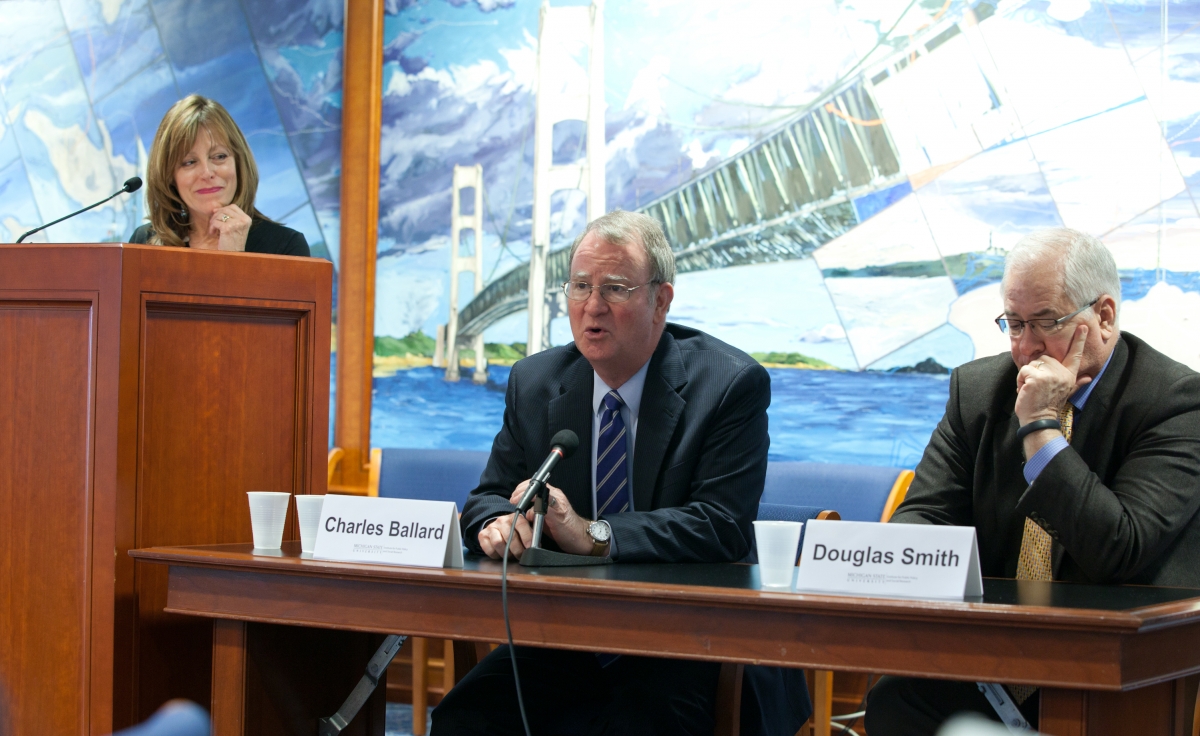 The Institute for Public Policy and Social Research (IPPSR) invites you to join us for the 2017-2018 IPPSR Public Policy Forum Series. IPPSR has planned out three forums in the Fall that you will not want to miss. You will hear about current research and best practices related to Michigan's more challenging issues before contributing with your comments and questions.
September 13 – Policy Focus on Early Education
October 10 – Equal Opportunity to the American Dream
November 15 – Michigan's Right to Vaccine Waivers
The Spring 2018 forum dates are January 10, February 7, March 7, April 18, May 2, 2018.
All forums begin at 11:30 a.m. and conclude at 1:30 p.m. at the Anderson House Office Building, 5th Floor Mackinac Room, in downtown Lansing, across from the Capitol Bldg. The street address is 124 N. Capitol Avenue in Lansing, Michigan. A light lunch is provided on a first-come, first-serve basis at no charge. Please plan to join us. You can register today.
We look forward to hearing from you during the 2017-2018 IPPSR Public Policy Forum Series.