Michigan State University's Michigan Political Leadership Program is taking its message of leadership and empowerment – "Engage Battle Creek" – to the world's cereal capital and its surrounding region this July.
MPLP is hosting a first-time series of challenging roundtables discussions and interactive sessions focused on early childhood education and personal leadership and engagement skills.
The public, and the media, is invited to the free program set for Friday, July 21, 2017 at the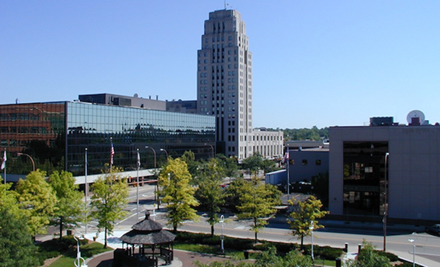 McCamly Plaza Hotel, 50 Capital Ave. SW, in downtown Battle Creek.
The program starts at 1 p.m. and concludes with refreshments at 5 p.m. The initiative is funded by a grant from the W.K. Kellogg Foundation of Battle Creek, MI.
Registration is online at http://ippsr.msu.edu/political-leadership/michigan-political-leadership-program-mplp/mplp-public-engagement
"This is a great educational opportunity for all citizens," said Matt Grossmann, director of MSU's Institute for Public Policy and Social Research where MPLP makes its campus home.
 "We're inviting an authoritative group of panelists to talk about early childhood education, a subject that is important to every community and especially Battle Creek," he said. "That will be followed by roundtable discussions exploring personal and elected leadership roles and great resources for personal leadership and education."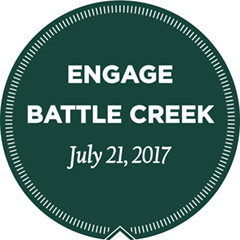 MPLP graduates and leaders will also be on hand to answer questions about applying for the 10-month leadership training program. Each year, 24 Fellows are selected to take part in the program that features hands-on exercises, lively discussions and tours of some of Michigan's growing communities, neighborhoods and businesses.
More information about MPLP is available online at https://ippsr.msu.edu/political-leadership/michigan-political-leadership-program-mplp/about-mplp.
Applications are available now. Completed applications are due to MPLP by Friday, Sept. 8, 2017. See more information about applying for MPLP at http://ippsr.msu.edu/political-leadership/michigan-political-leadership-program-mplp/apply.
To apply for MPLP
MPLP applicants must be at least 18 years of age. Applicants are asked to demonstrate:
Dedication to sound public policy.
Desire to serve,
Interest in political process
Experience in local community activities and electoral politics
Willingness to learn and explore different points of view.
Beyond Battle Creek, IPPSR will host one more in its series of leadership and learning opportunities.
Engage Grand Rapids is Friday, Sept. 15 at the Courtyard Marriott, 11 Monroe Ave., NW in Grand Rapids. Registration is online at http://www.ippsr.msu.edu/events/engage-grand-rapids.
For more information, please contact Program Administrator Katherine Cusick by email at cusickk@msu.edu or by phone at 517-353-1357.