While cooler weather seems to be moderating some of the risk, health authorities are still counseling caution when taking part in outdoor activities that bring people and nature together including the deer hunting season.
Educators and disease specialists explored healthy interactions between people and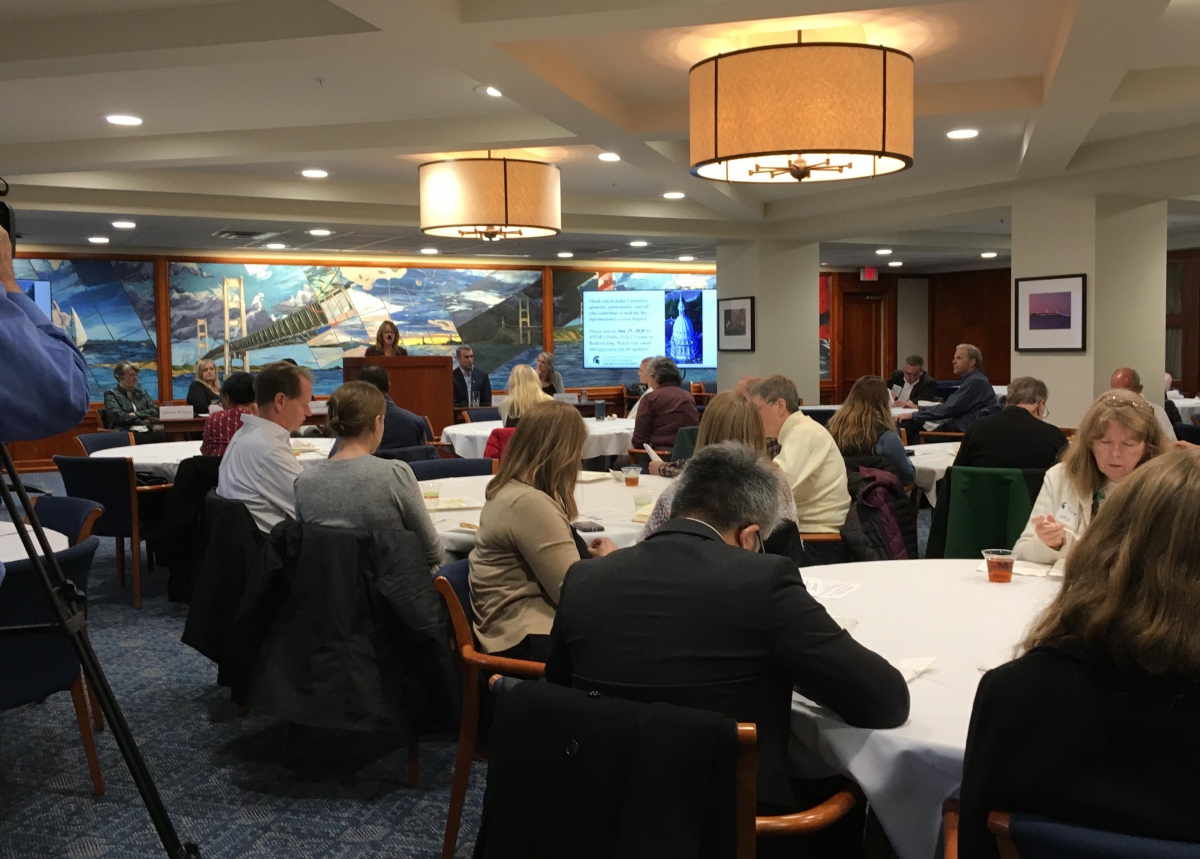 nature at the latest Institute for Public Policy and Social Research's Public Policy Forum. See presentations from the Forum at http://ippsr.msu.edu/public-policy/public-policy-forums/past-forums-archive.
This summer, Michigan battled the eastern equine encephalitis (Three E) virus,  considered one of the most dangerous mosquito-borne diseases in the U.S. As the hunting season begins, the Michigan Department of Natural Resources is advancing awareness of Lyme and Chronic Wasting Diseases. 
"Our Forum outlined wildlife management strategies for keeping people and animals healthy when they come in contact," said IPPSR Director Matt Grossmann.
Suburban residential construction and economic development increases the opportunity for human-wildlife interaction, and raises questions about diseases like tick-borne Lyme, rabies and Three E, said AnnMarie Schneider, IPPSR Forum coordinator.
November's Public Policy Forum panelists included:
Melinda Wilkins, DVM, Ph.D., MPH, associate professor, One Health, Public Health, and Global Health Education, Large Animal Clinical Sciences, Michigan State University.
Rebecca Malouin, Ph.D., MPH, MS, director of research, Institute for Global Health, College of Osteopathic Medicine, Michigan State University.
Adenike Shoyinka, MD, MPH, medical director, Ingham County Health Department.
 
Chad Stewart, Deer, Elk, and Moose Management Specialist and a Certified Wildlife Biologist for the Michigan Department of Natural Resources.
Kelly Straka, DVM, MPH, State Wildlife Veterinarian and Wildlife Health Section Supervisor for the Michigan Department of Natural Resources.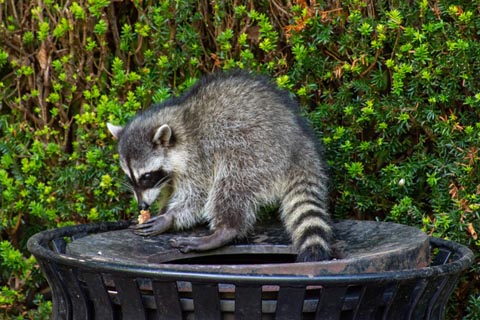 Panelists offered some common sense suggestions for protecting people and animals when the out-of-doors comes indoors or closer to residential living.
Feed pets indoors away from wildlife.
Check clothing for biting insects.
Use sprays for protection when in wooded areas, and create boundaries around home and outdoor wood piles, debris and potential animal habitat. Keep garbage covered.
Don't kiss or cuddle wildlife -- no matter how cute baby or adult animals may look.
Call Michigan Department of Natural Resources for help if an animal appears sick or its survival seems limited.
IPPSR hosts its next Public Policy Forum on Wednesday, Jan, 15, 2020. This Forum will focus on Michigan Redistricting. All IPPSR Forums are free, open to the public and offer a light luncheon with reservations.
Presentations, photos and videos from past IPPSR Public Policy Forums are available on IPPSR's website at http://bit.ly/2nImpSR.
As a unit of the College of Social Science, IPPSR is focused on public policy, political leadership and survey research. It administers the Michigan Political Leadership Program and the Michigan Applied Public Policy Research Program.
IPPSR is also known for its Michigan Policy Wonk Blog, State of the State Podcast, Michigan Policy Insiders Panel, Correlates of State Policy, Public Policy Fellowships and IPPSR Affiliated Faculty from across the MSU campus.
Find IPPSR online at ippsr.msu.edu, live tweeting of #IPPSRForums on Twitter and more information at IPPSR on Facebook.