Michigan State University's Institute for Public Policy and Social Research is unveiling a new set of databases designed to serve as university-wide site for public policy information and research, part of its newly designed website.
The new databases – one featuring policy-relevant research worldwide and the other policy experts from colleges around the MSU campus – allow searches on a score of topics ranging from agriculture to public lands and water management.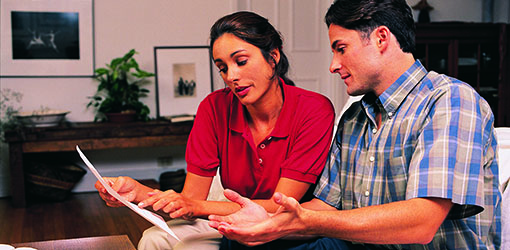 "We are excited to help policymakers and the public learn from research on public policy," said Matt Grossmann, a political scientist who is the new director of the Institute for Public Policy and Social Research in MSU's College of Social Science.
"We're looking for research that is discussed in media coverage or policy debates, providing links to the original research, the news stories and public critiques. We're looking for continuing updates that will keep our databases fresh and lively," he said.
IPPSR has long combined its specialties of public policy, political leadership and survey research in a single institute.
"Now we can offer a highly visible and open door to valuable information about policy, leadership and research," said Grossmann. "We hope that legislators, policymakers, entrepreneurs, businesses, journalist and the public will take advantage of the information that can be found within these resources."
Each one features a keyword or summary search box with numerous checkboxes by subject and issue.
IPPSR's Policy Research Database allows for searches by international, local, national or state government focus in addition to searches by book, book chapter, journal article or other report with options for Michigan-related topics. It can be found online at http://ippsr.msu.edu/public-policy/policy-research-database
To be a part of the database, research must represent the latest, best research with timely links to policy and public interest.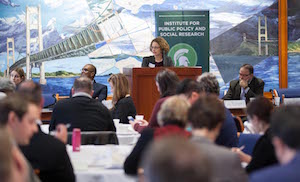 IPPSR's Policy Expert Database allows searches by expertise, policy areas, MSU college, faculty level and public service experience. It can be found online at http://ippsr.msu.edu/public-policy/policy-expert-directory.
IPPSR's new website also features news from IPPSR's survey research, information about grant and publication opportunities, events, the weekly Independent Streams of policy-relevant reads and IPPSR-connected research, plus posts from the Michigan Policy Wonk Blog.
Michigan Policy Wonk aims at informed commentary on public policy issues with evidence-based political observations. "We also hope it is an enjoyable read on current events, Grossmann said.
The latest entries assess the accuracy of Michigan revenue estimates, challenges and progress in urban and Detroit Public School finances and the trust Michigan residents have in their local, state and federal governments.