Michigan State University's Institute for Public Policy and Social Research took up the long-debated topic of prevailing wages and their effect on the state's employers, workforce and the economy during a public forum Wednesday, Oct. 17, 2018.
October's IPPSR Forum called on human resources and labor relations experts to balance the pros and cons of prevailing wages and their impact on our State, said Interim IPPSR Director Arnold Weinfeld.
Speakers were:
Dale Belman, professor in the School of Human Resources and Labor Relations at MSU and President of the Institute for Construction Economics Research.
Neil Parish, assistant manager at the National Electrical Contractors Association (NECA).
Jeff Wiggins, state director of the Associated Builders and Contractors of Michigan (ABC).
IPPSR opened its 26th year of an annual Public Policy Forum Series in September with a panel discussion of recreational marijuana,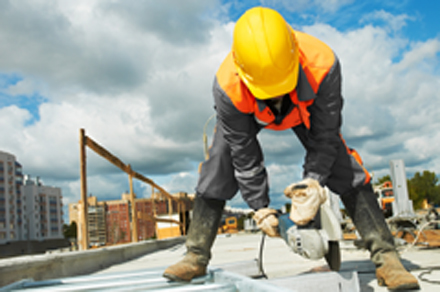 an issue appearing on this November's General Election ballot.
See photos, speakers and presentations from the September IPPSR Forum here: http://ippsr.msu.edu/public-policy/public-policy-forums/past-forums-archive.
Each IPPSR Forum takes place in the Mackinac Room, on the fifth floor of the Anderson House Office Building, 124 N. Capitol Ave., directly across from the Michigan Capitol in downtown Lansing.
The IPPSR Forum is free and open to the public. A light luncheon is offered on a first-come, first serve basis.  Pre-registration is strongly encouraged. Seats are conveniently reserved online at http://bit.ly/IPPSRForum.
IPPSR's next fall forum takes place Wednesday, Nov. 14, 2018 and marks the 20th anniversary of the first election in Michigan history that legislators were prohibited from running for re-election due to term limits. Michigan voters adopted term limits in 1992.
Term limits are debated nearly every other election when a good majority of office holders must retire when their term of office expires.
"This year's turnover is no different with 70 percent in the Senate and 20 percent in the House finding their time is up, no matter how the public might rate their performance in office. This IPPSR Forum will look at the outcome of term limits over a 20-year term, the case for keeping them and the case for reform," Weinfeld said.
IPPSR's Forums take a quick break during December and start again on January 16, 2019, February 13, 2019, March 13, 2019, April 17, 2019 and May 8, 2019. Topics and panelists will be announced prior to the events.
MSU's Institute for Public Policy and Social Research is a unit within the College of Social Science. Its focus is on public policy education, leadership and survey research.
Find related IPSPR activity at www.ippsr.msu.edu. Follow IPPSR Public Policy Forums over Twitter @IPPSR #IPPSRForum.