Six proposals designed to fight crime, cyberbullying, voting disadvantages, the "homework" gap and disease in humans and animals are recipients of Michigan Applied Public Policy Research (MAPPR) grants for 2019-2020.
Project teams -- combining Michigan State University faculty and undergraduate or graduate students – were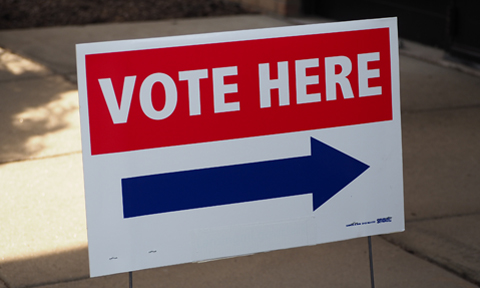 announced Friday by Michigan State University's Institute for Public Policy and Social Research (IPPSR.)
IPPSR, a unit of MSU's College of Social Science, oversees the research incentive program and has distributed more than $3 million in grants.
"These proposals ask in-depth questions aimed at formulating creative new ideas, best practices for addressing perplexing problems and providing evidence-based information to policymakers, the Michigan Legislature, industry and the public," said Matt Grossmann, IPPSR Director and nationally known political scientist.
"We congratulate these research teams and thank all MSU faculty members who sought MAPPR grants enhancing theory with practice that can be applied to critical issues in our state," Grossmann said.
Annually, the Institute, focused on public policy, political leadership and survey research, accepts MSU faculty proposals for individual or team-based grants of up to $25,000.
"This year's six awards involve more than 20 faculty researchers – from urban planning to economics, communication arts and biostatistics -- across the campus," said AnnMarie Schneider, who lead's IPPSR's program planning and policy education division and coordinates the grant program. "This gives faculty an opportunity to lend their research expertise to real-world problem solving."
Several projects tap the survey expertise of IPPSR's Office for Survey Research and State of the State Survey," she said. The Office for Survey Research (OSR) engages in full-service survey and public opinion research through consultation, instrument development, data collection and analysis. The State of the State Survey (SOSS) is Michigan's only regular statewide survey tapping the attitudes and opinions of Michigan residents. Selected projects are expected to be completed by Fall 2020.
Past research papers addressing education, energy, health policy, children and families, the environment and agriculture, infrastructure and urban and local government policy are published on IPPSR's website. Click here to read them.
Collaborating award winners come from MSU Extension, MSU's School of Planning, Design and Construction, Department of Political Science, MSU Fisheries and Wildlife, Michigan Department of Natural Resources, MSU College of Communication Arts and Sciences, MSU Department of Community Arts and Sciences, MSU Department of Epidemiology and Biostatistics, Quello Center, Merit Network and MSU College of Education. They engage both graduate and undergraduate student, as well as community practitioners.
Selected projects are:
A Statewide Representative Study of Online Sexual Misconduct Policies in Michigan Public Schools. Faculty researchers are Megan K. Maas, Ph.D., of Human Development and Family Studies, and Amy Bonomi, MSU Extension Children and Youth Institute.
Co-Creating Crime Prevention Policies with Communities. The research team consists of Linda Nubani, Ph.D., assistant professor of interior design in MSU's School of Planning Design and Construction; Harmony Gmazel, American Institute of Certified Planners (AICP) government and community vitality educator, MSU Extension, and Holly Madill, AICP Director, National Charrette Institute.
Partisan Fairness in Redistricting Michigan. The proposal was forwarded by Jon X. Eguia, associate professor of economics, and Corwin D. Smidt, director, MSU Department of Political Science. This research will provide helpful information to the Independent Redistricting Commission that will come in operation in 2021. The commission's constitutional mission to draw redistricting maps that prevent a disproportionate advantage to any political party. By analyzing previous district maps and applying new measures to generate artificial partisan advantage, the research will unfold considerations to be made by the commission while informing elected policymakers and the general citizenry on the process of redistricting, its impact and outcomes.
Evaluating Chronic Wasting Disease Risk Communication in Michigan Meat Processors and Hunters. The research team includes Alexa Warwick, MSU Department of Fisheries and Wildlife; Adam Zwickle, MSU Department of Community Sustainability, Environmental Science and Policy Program; Jordan Burroughs, Jeannine Schweihofer and Tina Conklin, of Criminal Justice; Dru Montri, of MSU's College of Agriculture and Natural Resources, and Emily Pomeranz, Kristin Phillips and Dustin Isenhoff, of the Michigan Department of Natural Resources.
Parental Responses to the CDC Recommended Vaccination Schedule and School-Entry Immunization Requirements. On the team: Morgan Ellithorpe, Ph.D. assistant professor; Fashina Aladé, Ph.D., assistant professor; graduate student collaborator Robyn Adams, of MSU's Department of Advertising and Public Relations in the College of Communication Arts and Sciences; and Lixin Zhang, Ph.D., assistant professor, and Dan Dutkiewicz, doctoral candidate, MSU Department of Epidemiology and Biostatistics.
Overcoming Michigan's Homework Gap: The Role of Broadband Internet Connectivity for Student Success and Career Outlooks. Faculty member researchers are Johannes M. Bauer, professor and director; Laleah Fernandez, postdoctoral research fellow; and Keith Hampton, professor and director for academic research, Quello Center, Department of Media and Information in MSU's College of Communication Arts and Sciences.
IPPSR is also home of the Michigan Political Leadership Program, Public Policy Forums Series, the Legislative Leadership Program, Daniel Rosenthal Legislative Internship Program, Michigan Policy Insiders Panel, the State of the State Podcast, Michigan Policy Wonk Blog and Correlates of State Policy tracking policy differences in the 50 states.