IPPSR is expanding its role as a hub for critical policy leadership, education and learning with a $434,891 grant from the Michigan Health Endowment Fund, it was announced.
The grant is part of a group of special projects and emerging ideas awards to 30 Michigan organizations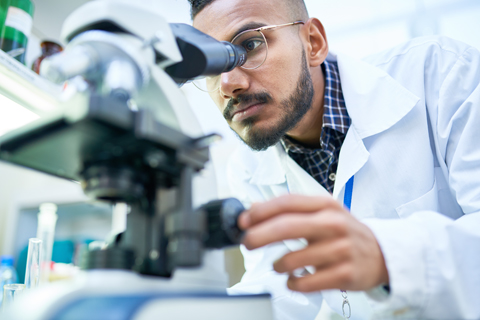 across the state working to improve the health and wellness of state residents, the Health Fund said in its announcement.
"We are thrilled to be among the recipients," said Arnold Weinfeld, interim director of the Institute for Public Policy and Social Research (IPPSR) in MSU's College of Social Science.
The Health Fund's special projects and emerging ideas awards are by invitation only, and are designed to support projects with prospects for significant statewide impact on the health of Michigan residents, Weinfeld said.
IPPSR's project builds on the successes of its long-term Legislative Leadership Program, launched in 1994.
Through the grant, IPPSR will create a special health track designed to enhance understanding of health challenges and policy.
"We will be collaborating with the Health Endowment Fund, Michigan Health Policy Forum and key stakeholders to focus on health policy issues with specifically designed sessions for policymakers that will meld research and practice through specialized forums and expanded training sessions," Weinfeld said.
LLP already invites new members of Michigan's House of Representatives and Michigan Senate to engage in a unique policy learning experience in the brief time between election and their first legislative sessions. "This is a further enhancement of IPPSR's building status as a hub for policy information and education," Weinfeld said.
The Legislative Leadership Program was designed to create a forum and the resources to help newly elected legislators meet the challenges of serving in a state with term limits. The program was meant to help legislators forge links to university policy resources.
Since that time, LLP has evolved into a broadened opportunity to gain insights into concepts that affect statewide constituencies, into evidence-based information on emerging issues and into the art and science of governing in divided times.
IPPSR stands as a center point for policy expertise, information and outreach, a center for survey research training and excellence and an opportunity for training for those who seek leadership through elected office or public service.
IPPSR is the home of the Office for Survey Research, State of the State Survey, Michigan Political Leadership Program, IPPSR Public Policy Forums, the Michigan Political Insiders Panel, Michigan Policy Wonk Blog, Michigan Applied Public Policy Research and the Correlates of State Policy database.