MSU's Michigan Political Leadership Program at heart of next-generation problem solvers
Michigan State University's Institute for Public Policy and Social Research is moving ahead to build on the successes of the Michigan Political Leadership Program and create the first national network of similar bipartisan programs.
IPPSR is recipient of an $80,000 grant from the Madison Initiative of the William and Flora Hewlett Foundation to survey state candidate leadership programs and share the best of their recruiting, training and financing.
"This grant enables comprehensive information sharing opportunity and a full effort to develop best practices," said Matt Grossmann, IPPSR director and a nationally recognized political scientist.
IPPSR combines policy education, political leadership training and survey research as a unit of MSU's College of Social Science. MPLP is one of IPPSR's best-known programs along with its Public Policy Forums, Office for Survey Research, State of the State Survey and Legislative Leadership Program training legislators and their staff.
MPLP was launched in 1992, at a time when term limits were developing, to identify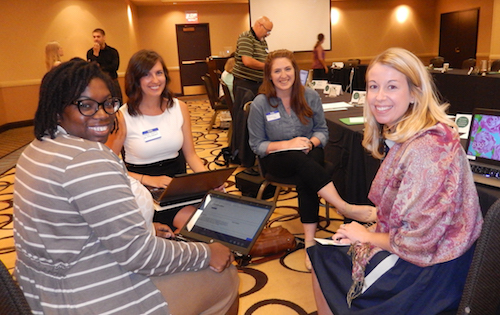 potential candidates and help them prepare to run successful campaigns for elective office. Each year, 24 MPLP Fellows are chosen.
The class meets once a month for 10 months and consists of 12 men and 12 women, equal numbers of Republicans and Democrats. Fellows travel the state to learn civil engagement, ethical governance, effective media relations, stewardship, personal leadership and evidence-based policymaking.
To date, MPLP counts more than 600 graduates. Half of those have served or are serving in elective or appointed positions. Seven now serve in the state House. Four are state Senate members and scores serve as school board members and chairs, township trustees, county commissioners, precinct delegates and tribal chairs. Increasingly, MPLP graduates are serving in business, nonprofit and for-profit executive posts.
"We also plan to export our model, along with those of other effective state programs, to a broader range of states. We hope to lay the groundwork for a national network of effective programs that can produce the next generation of bipartisan problem-solving legislators and members of Congress," Grossmann said.
Already, IPPSR has identified 351 political leadership and candidate training programs, collected and standardized the public information available on their websites and contacted the 10 programs most similar to MPLP for further discussions, he said.
The grant will allow a comprehensive inventory of the program and a comparison of program structure, curriculum, costs and support, political emphasis, scope, history, recruiting and tracking of results across programs.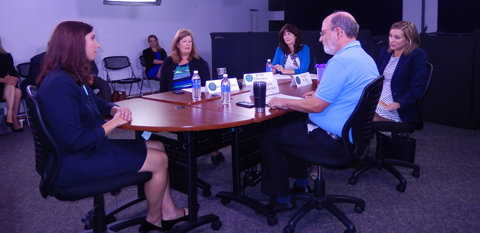 "This will help in developing and improving our own program," Grossmann said. "This is a wonderful opportunity to turn research into application and to foster the success of candidates for state legislative and congressional seats.
Ultimately, IPPSR would develop a package of materials to help start up successful new programs and convene a planning conference at the Hewlett Foundation. A resource-rich web site is also planned.
The nonpartisan Madison Initiative supports leadership and relationships that strengthen Congress as an institution, improve campaign finance and electoral rules and foster bipartisan problem-solving.