Michigan State University's Institute for Public Policy and Social Research kicked off its 26nd year of Public Policy Forums this fall.
Over the years, IPPSR's Public Policy Forums have brought more than 2,500  people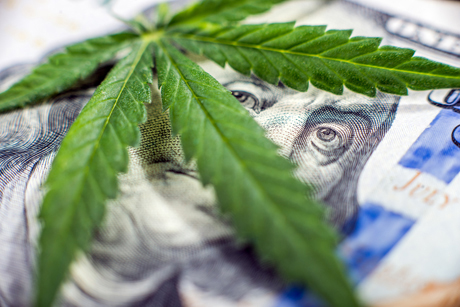 to hear powerful presentations on the most compelling topics that drive community and capital debate, said Ann Marie Schneider, director of IPPSR's division of program planning and policy education.
"Our Public Policy Forums bring research and ideas from campus to a full range of the community, the Legislature, legislative staff and state agency leaders. The Forums are designed to reflect the highest concerns of community and decisionmakers," she said.
IPPSR plans eight forums during the 2018-19 academic year.
Each IPPSR Forum takes place on Wednesdays in the Mackinac Room, on the fifth floor of the Anderson House Office Building, 124 N. Capitol Ave., directly across from the Michigan Capitol in downtown Lansing.
Each one is free and open to the public. A light luncheon is offered on a first-come, first serve basis. Pre-registration is strongly encouraged. Seats are conveniently reserved online at http://ippsr.msu.edu/public-policy/public-policy-forums/schedule-registration. 
IPPSR's first fall forum was titled The Recreational Pot Market – Michigan Voters to Decide.
While public support for legalizing recreational marijuana appears to be increasing, there are major concerns about managing the outcomes of a yes vote for legalization in Michigan. Marijuana is viewed by some as a non-consequential remedy for pain, insomnia, and anxiety in addition to improved or slowing the effects of advanced illnesses, such as HIV.
As an added benefit, state tax ledgers would receive a big boost from what is estimated to be a $1 billion-plus market in Michigan alone. On the downside, questions loom over the potential of marijuana serving as a precursor to more powerful drug use, heroin for example. Impaired driving and job performance while under the influence of marijuana are areas of much-needed research and problem solving. The impact of more prevalent drug environments on disadvantaged populations, particularly adolescents, is also in question. 
The Forum featured panelists: 
Shelly Edgerton, Director for the Michigan Department of Licensing and Regulatory Affairs (LARA). Prior to joining LARA, Ms. Edgerton dedicated 27 years of service to the state legislature where she served most recently as Deputy Senate Majority Counsel in the Senate Majority Policy Office. She has previously held titles of Assistant Senate Majority Counsel and Chief of Staff for Senator Dave Honigman. Edgerton earned her bachelor's degree and a Master of Public Administration degree from Western Michigan University. She went on to receive her juris doctor at Thomas M. Cooley Law School.
Dr. Debra Furr-Holden is the C.S. Mott Endowed Professor of Public Health in the newly-formed MSU College of Human Medicine Division of Public Health. Furr-Holden is examining solutions that will lead to reducing health disparities in Flint, the state and beyond. She is responsible for starting the Flint Center for Health Equity Solutions (FCHES) which will bring together policy-makers, community leaders and researchers to better serve health needs of the Flint community. Furr-Holden is an epidemiologist with expertise in drug and alcohol dependence, prevention science and environmental strategies and structural intervention for violence, alcohol, tobacco and other drugs. Her work has focused on developing environmental strategies for violence and substance abuse prevention in high-risk and urban settings. She led the Centers for Disease Control's prevention grant "Alcohol Policies to Prevent and Reduce Youth Violence Exposure" and was Co-Director of the Johns Hopkins Center for Prevention of Youth Violence prior to returning to Flint, her hometown.
Dr. Jed Magen is an Associate Professor and Chair of Michigan State University's Department of Psychiatry. His interests is in child psychiatry, teaching, and the diagnosis and evaluation of adolescents with combined medical-psychiatric disorders and severe psychiatric disorders. Dr. Magen was a commissioned officer in the U.S. Public Health Service serving with the Indian Health Service. He completed a general psychiatry residency and a child and adolescent psychiatry fellowship at the University of Michigan, where he was chief resident in child and adolescent psychiatry and then departmental chief resident.  He is board certified in general and child and adolescent psychiatry by the American Board of Psychiatry and Neurology and the American Osteopathic Board of Neurology and Psychiatry.

He is a past president of the American Osteopathic College of Neurologists and Psychiatrists and of the Michigan Psychiatric Society. He was a member of the Executive Council of the American Association of Directors of Psychiatry Residency Training and is an appointed member of the Council of Academic Societies of the Association of American Medical Colleges. 
See speakers and presentations from the September Forum at http://ippsr.msu.edu/public-policy/public-policy-forums/past-forums-archive.
IPPSR's next two forums will be
Wednesday, October 17, 2018
Michigan's Workforce and the Prevailing Wages
The upcoming election will have tremendous impact on Michigan's workforce as well as its employers. November voters will take a stand on Michigan's Prevailing Wage Law. The law requires wages and benefits set by union agreements be provided to all employees hired to work on publically-funded construction projects across the State. The tough job of fixing our roads and building our public schools are among many tax-payer projects requiring private construction companies to provide union wages and benefits. These jobs are considered hard labor and often, highly-skilled trade jobs. The IPPSR Forum calls on human resources and labor relations experts to balance out the pros and cons of this proposal on behalf of employees and employers.
Wednesday, November 14, 2018
Term Limits after 20 years
Michigan has held onto the toughest term limits in the U.S. for its elected officials in the House of Representatives, the State Senate, and the Governor's Office since 1992. The debate on term limits rises up every other election when a good majority of office holders are term limited out of office. This year's turnover is no different with 70 percent in the Senate and 20 percent in the House finding their time is up, no matter how the public might rate their performance in office. This IPPSR Forum will look at the outcome of term limits over a 20-year term, the case for keeping them and the case for reform.
IPPSR's spring and winter forums are now slated for Wednesdays, January 16, 2019, February 13, 2019, March 13, 2019, April 17, 2019 and May 8, 2019. Topics and panelists will be announced prior to the events.
MSU's Institute for Public Policy and Social Research is a unit within the College of Social Science. Its focus is on public policy education, leadership and survey research.
Besides the IPPSR Forums, the institute is the home of the Michigan Political Leadership Program, the Office for Survey Research, the State of the State Survey, Michigan Political Insiders Panel, the State of the State Podcast, the Michigan Applied Public Policy Research briefing papers, and the Michigan Policy Wonk Blog.
IPPSR hosts more than 60 affiliated faculty members, a directory of policy experts and the Coorelates of State Policy, making available data on policy changes over time in 50 states through a single database of more than 900 variables.
Follow IPPSR Public Policy Forums over @IPPSR #IPPSRForum.