Michigan Capitol interns, legislative staff and hiring personnel from government, public affairs and advocacy organizations gathered this month for a special internship workshop.
Michigan State University's Institute for Public Policy and Social Research in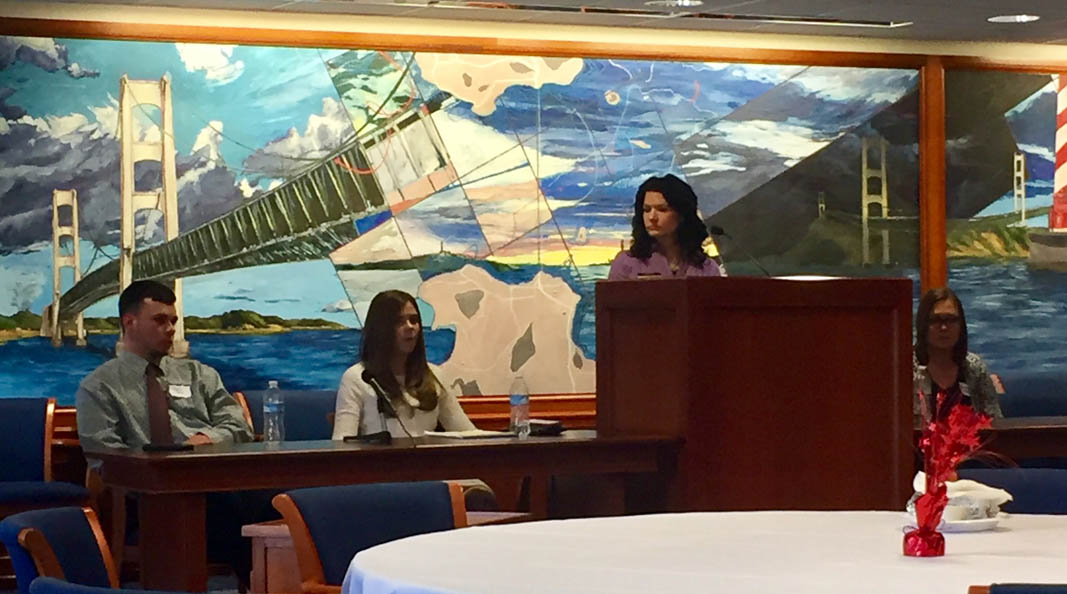 partnership with MSU's James Madison College hosted the Daniel Rosenthal Legislative Internship Program "best practices" workshop on Friday, Jan. 19, 2018.
A panel of experienced intern supervisors discussed what makes a great intern, what is expected of a legislative intern and how an intern can make the most of the experience.
The workshop is the first of a two-part certificate program, said Maxwell Olivero, James Madison's field experience coordinator. "On April 20, we'll host a second workshop focusing on career opportunities. We encourage everyone to register now for that session too."
Professionals from local lobbying firms, public affairs agencies and state and local government attended the open networking and career discussion,  said Katherine Cusick, Rosenthal program administrator at IPPSR. "Our goal is to link internship experiences to career options in government and policy."
Speakers at January's workshop were:
Jayshona Hicks, director of legislative and constituent affairs in the office of Sen. Morris Hood III.
Madeline Watts, legislative aide to Rep. Beth Griffin.
Michael Wisniewski, legislative aide to Rep. Diana Farrington.
Olivero facilitated the discussion.
House or Senate interns who attend the January and April sessions will earn a certificate.
The program is made possible by the family of Daniel Rosenthal, an MSU Lyman Briggs student and one of the university's first legislative interns. His death inspired an award to the state's top legislative intern and the series of workshops that bear his name.
More information about Rosenthal opportunities can be found online.
IPPSR is a unit of MSU's College of Social Science, focused on policy, political leadership and survey research. In addition to the Rosenthal program, IPPSR is home to the Michigan Political Leadership Program, Office for Survey Research, State of the State Survey, the Michigan Policy Wonk blog, State of the State Podcast, Michigan Policy Insiders Panel and Correlates of State Policy.