Four Michigan State University students -- including two from West Michigan -- are this year's top interns in the Michigan Legislature.
Anna Cool, of Schoolcraft, and Kyle Vickery, of Kalamazoo, each win $1,000 prizes as part of the 2020 Daniel Rosenthal Legislative Internship Program.
Two other legislative interns were named cash winners as Rosenthal Award runners-up.
Tyler Pischel, an MSU junior from Troy, won a $500 runnerup prize. Peyton Wyatt, an MSU junior in international relations and public policy from Caledonia, won a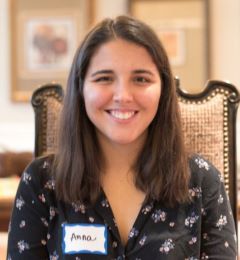 $200 prize as winner of an award honoring the late U.S. Rep. Vernon Ehlers, R-Grand Rapids.
Award nominees were praised as capable writers with good constituent communications skills and strong awareness of current events and viewpoints.
Cool interned with Sen. Sean McCann, D-Kalamazoo. She pointed out in her application that her work "contributed more than a line or a resume or skills for her next endeavor." She was ultimately employed as a staff legislative aide/scheduler.
Vickery is an MSU sophomore studying political theory and constitutional democracy. He interned with Sen. Aric Nesbitt, R-Lawton.
"We are proud of all the nominees," said Matt Grossmann, director of MSU's Institute for Public Policy and Social Research. IPPSR sponsors Rosenthal awards and workshops with MSU's James Madison College. "Legislative internships are rewarding opportunities. They can lead to future professional opportunities in policy and advocacy as well as in business, media and communications."
Cool, studying comparative cultures and politics at MSU, responded to constituent questions about water-borne contaminants, insurance, housing, and accessing government programs. She kept the office open and phones answered while when other staff were away.
"All these tribulations or triumphs day to day in Lansing offered me the opportunity for valuable learning opportunities about effective serving others in a legislative capacity," she writes in her application for the award.
"The work and successes that I achieved as an intern taught me important lessons about government, teamwork and helping residents back home in Kalamazoo, which I know I will always carry with me."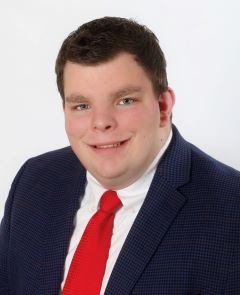 Vickery is proudest of his work organizing the Senior and Veterans Expo in Van Buren County. Hundreds of people and dozens of vendors attended the event, he said in applying for the award.
In a single day, he raised $3,000 for the event's sponsoring nonprofit. "I made over a hundred calls to vendors," he wrote in his application.
"I have found out that being a 'legislative intern' is more than just spending hours at a computer reading about laws and guidelines. It is also having meaningful conversations about proposed changes and understanding the needs and expectations of the constituency."
Earning a master's degree at MSU is on his horizon.
Pischel is studying social relations and policy. His internship is with Rep. Padma Kuppa, D-Troy.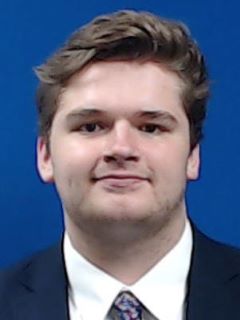 In nominating him, Kuppa's office cited his work social media work extending constituent interaction.
Wyatt interned for Rep. Steven Johnson, R-Wayland, and researched knife regulations that eventually found its way into House legislation.
Other nominees this year are:
Chrissy DeMarino, a junior from Howell. She interned in the office of Rep. Shane Hernandez, R-Port Huron. An MSU student, she's studying political science and pre-law.
Tate Evans, an MSU freshman from Dexter. He worked in the office of Rep. Sara Cambensy, D-Marquette. He studies political theory and constitutional democracy.
Isaac Henry, a sophomore from Lansing, who interned with Rep. Tim Sneller, D-Burton. Henry's studying Japanese and political science at Lansing Community College.
Ben Wright, an MSU junior, studying political theory and constitutional democracy. He is an East Lansing resident and also interned in Hernandez' office.
Wright noted in in his application that the calls he took from constituents in need of help navigating Medicaid and financial aid resonated. "My experience has allowed me to grow and have the training to be able to assist others in times of peril, distress, and concern."
MSU has been honoring the life of an undergraduate science enthusiast who helped to pioneer internships in the Michigan Legislature for more than four decades. Daniel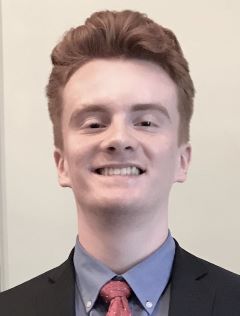 Rosenthal's family founded the award after his death in 1977.
Since then, the program's been expanded with a series of workshops focused on legislative internship excellence.
IPPSR hosts the program, including six workshops during the academic year, with James Madison College. Workshops alternate between sharing information on internship excellence and career opportunities.
MSU's Institute for Public Policy and Social Research is a unit within the College of Social Science. Its focus is on public policy education, political leadership and survey research.
IPPSR is home of the Michigan Political Leadership Program, the Office for Survey Research, State of the State Survey, Public Policy Forum, Correlates of State Policy, State Networks, State of the State Podcast, Public Policy Research Fellows, Michigan Policy Insiders Panel and Michigan Policy Wonk Blog.