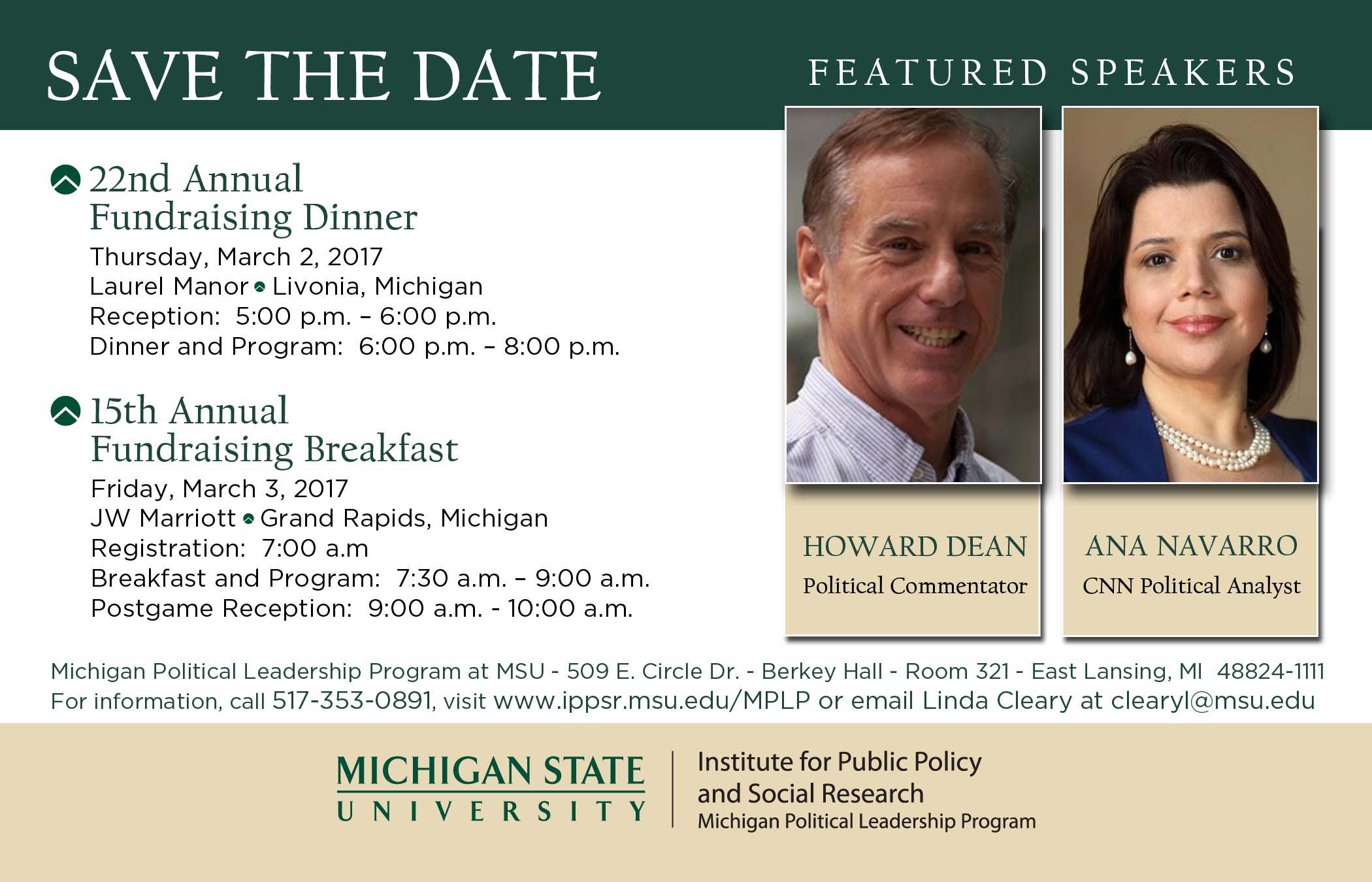 Thursday, March 2, 2017 - 6:00pm
Laurel Manor Banquet & Conference Center, Livonia MI
Democratic presidential hopeful Howard Dean and Republican adviser and strategist Ana Navarro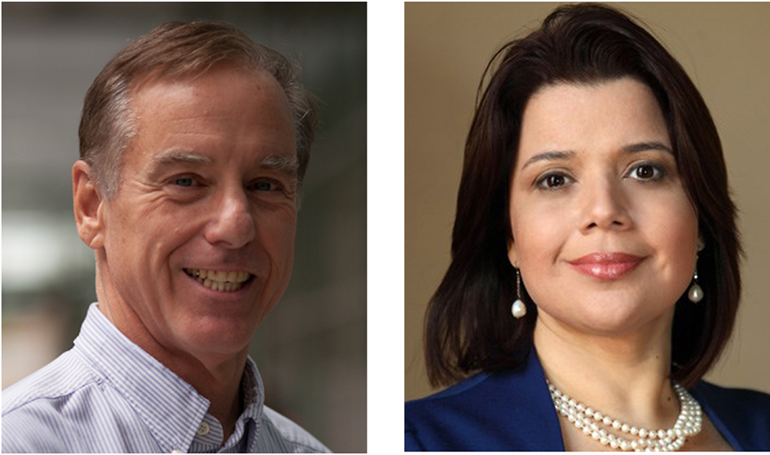 headline the Michigan Political Leadership Program's 22nd Annual Fundraising Dinner at Laurel Manor Banquet and Conference Center.
Tickets, tables and individual tickets are availale. Order online now or use this ticket order form (.pdf).
This event, and a companion breakfast the next morning at the JW Marriott in Grand Rapids, provide essential support for MPLP's annual training of 24 competitively selected Fellows.
A program at Michigan State University's Institute for Public Policy and Social Research since 1992, MPLP has equipped more than 600 men and women with governing skills, including mayors of major Michigan communities, township, school, community and nonprofit and for-profit leaders.
Read more about Howard Dean. See more information about Ana Navarro.
MPLP Fellows are trained over 10 months in a series of special weekend programs. Follow MPLP Fellows as they travel and take part in specialized lectures, tours, hands-on activities and moderated debates at ippsr.msu.edu.
Learn more about MPLP, how to support the program and how to become an MPLP Fellow at ippsr.msu.edu/mplp.
Like MPLP on Facebook at http://ippsr.msu.edu/mplp/, https://www.facebook.com/MPLPMSU and follow MPLP on Twitter @mplpmsu.
Hashtags: #MPLPDinner #MPLPBreakfast #MPLPSpeakers