Tuesday, October 10, 2017 - 11:30am
ANDERSON HOUSE OFFICE BUILDING, MACKINAC ROOM, 5TH FLOOR
How can we improve socio-economic mobility in Michigan? Socio-economic mobility refers to the capacity of a person to move
upward in social class and economic viability. Michigan is reassessing strategies for building socio-economic mobility among those living in communities most in need. We know that social skills, academic success, and employment opportunities are key to moving a person forward. However, strategizing access to and acceleration of related opportunities for those most in need, and especially for those most challenged by a childhood in poverty, is much needed.
This forum will consider policy and program strategies that improve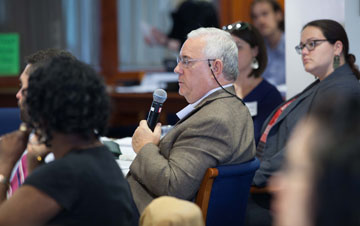 on the socio-economic mobility of individuals and families who are striving for economic security.
Convenient registration: https://ippsr.msu.edu/public-policy/public-policy-forums/schedule-registration
In our last IPPSR Public Policy Forum, At-Risk Children was the topic. See the presentations, photos and a videotaped version of the entire program.