Monday, May 1, 2017 -

5:30pm

—

7:00pm
Kellogg Center Auditorium, 219 S. Harrison Road, East Lansing, MI
Michigan State University's Institute for Public Policy and Social Research, the LeFra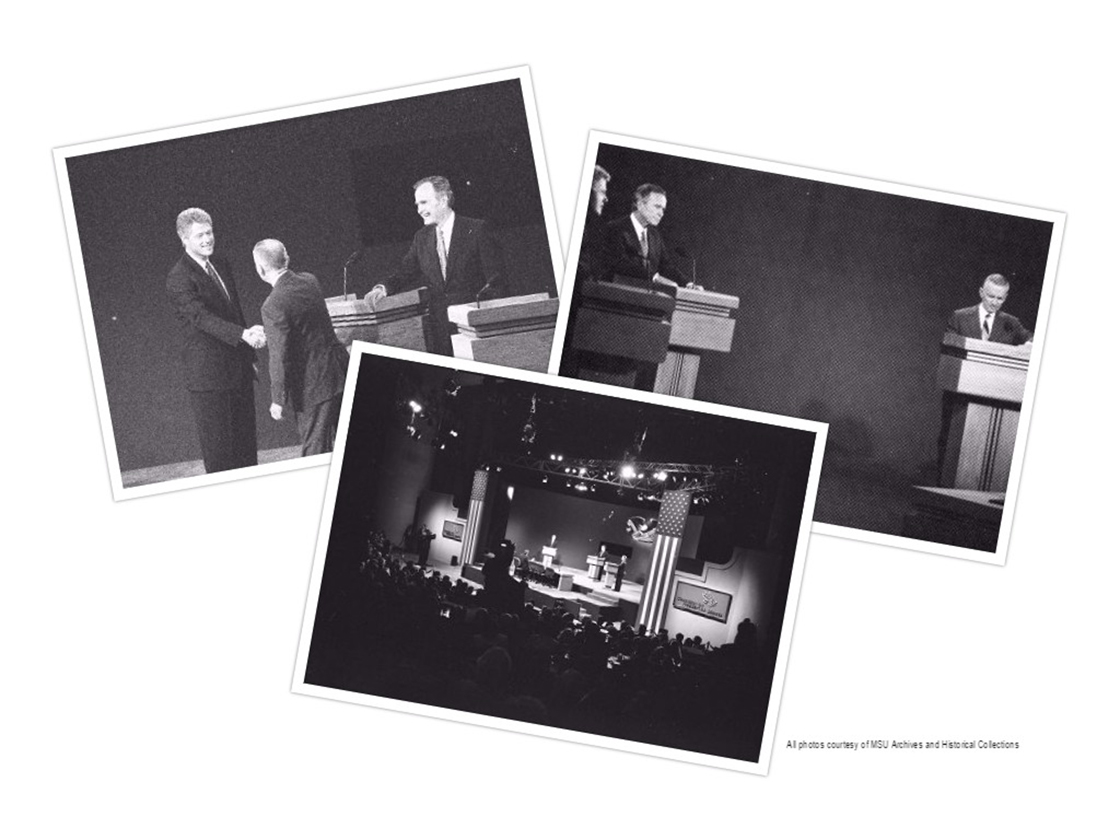 k Forum and MSU's Political Science Department host The First 100 Days of the Trump Administration.
Bill Kristol, editor at large of The Weekly Standard, and Ron Fournier, publisher of Crain's Detroit Business, have spent their careers observing and writing about U.S. presidents.
On May 1, 2017, they will review President Donald Trump's first 100 days in office. Registration is now open: https://ippsr.msu.edu/first-100-days-trump-administration
Photos of the Great Debate at State, 1992. Courtesy of the MSU Archives and Historical Collections.