On Sept. 13, IPPSR hosted a forum on early childhood education at the state capital. As evidence mounts showing the importance of education and socialization at the youngest ages for success later in life, policymakers and educators alike have struggled to find and implement best practices education at the local, state and federal level. In Michigan, these efforts have had mixed results.
Dr. Bethany Wilinski of MSU's College of Education opened the presentations with her research on Michigan's "Great Start Readiness Program," a pre-K program that serves a third of the children in the state. While the Great Star Readiness program has had provable success, its existence is fragile. Workers in pre-K in Michigan often make close to minimum wage, leading to lots of turnover. And the program is under-funded and vulnerable to additional cuts.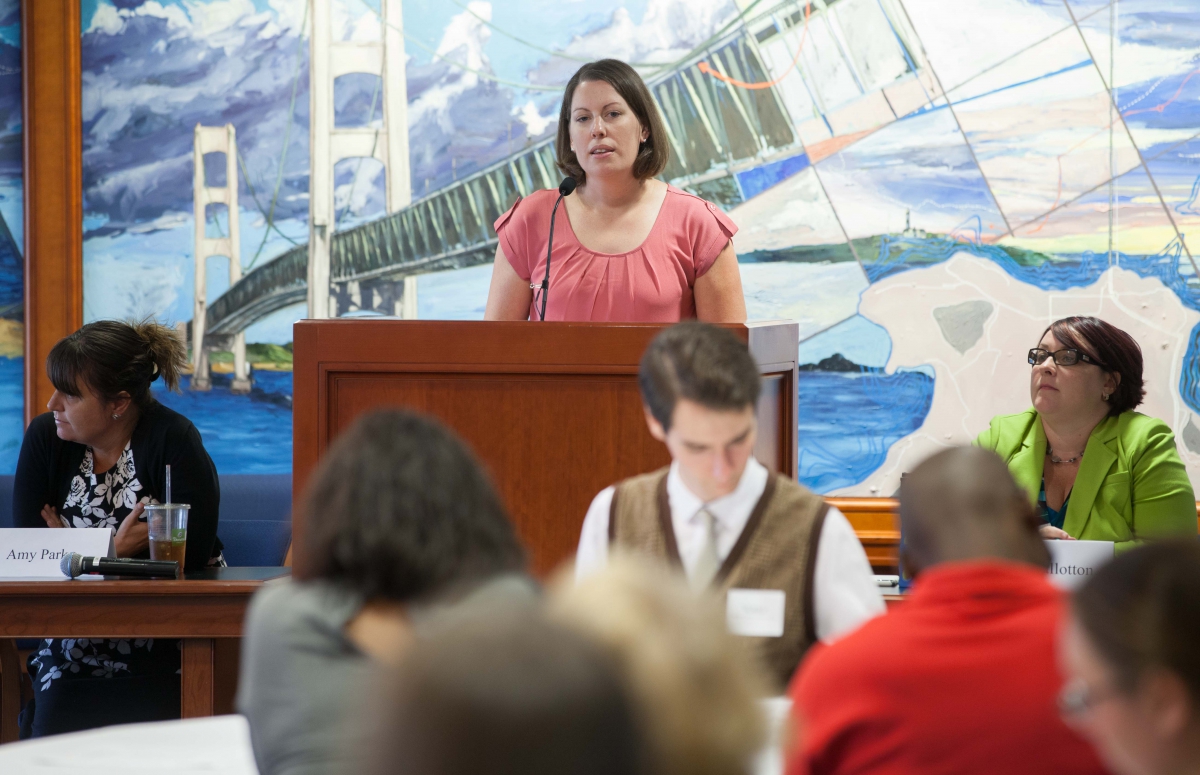 Wendy Boyce, co-coordinator of the Great Start program for Ingham County, offered a deeper dive into pre-k in her district. She shared Ingham County's objectives, one of which was to have every child developmentally ready to succeed academically by the time they enter school. Ingham County faces significant challenges, however. Of the 1,532 3-year-olds that applied for preschool in the 2015-2016 school year, 954 (62%) were not qualified to enroll. Boyce suggested that this is due to the lack of subsidies for families just above the federal poverty line (FPL), and suggested expanding subsidies to cover families with incomes up to 150% of FPL.
Dr. Claire Vallotton, also from MSU, presented on the opportunities and vulnerabilities society has when caring for children in the "first 1,000 days" of their lives. She suggested that Michigan has a great opportunity to improve children's outcomes long term by improving its workforce of caregivers. Specifically, she said, Michigan should improve its compensation (which now consists of poverty-level wages), training and standards by which caregivers operate. These caregivers are important because children's development is so malleable at such a young age. A good caregiver can make an enormous difference in a child's life, even decades later.
Finally, Dr. Amy Noelle Parks presented on strategies for teaching math to young children, highlighting the right ways to teach kids to count and do simple addition and subtraction. While there is growing research showing the importance of specific techniques when teaching these skills, Parks highlighted the need for policymakers to provide opportunities for teachers, parents and administrators to be trained in those techniques.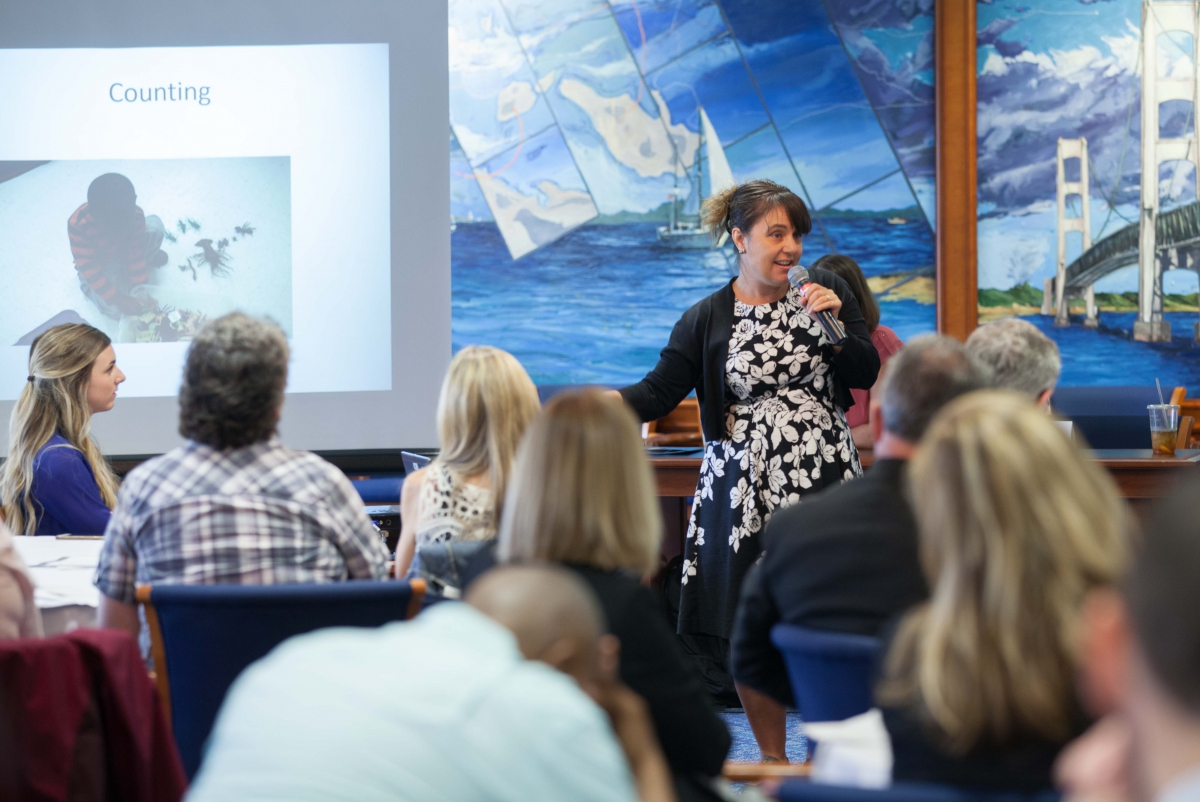 The forum was well attended by policymakers, advocates and interested citizens. All four presentations are available on IPPSR's website. While education researchers now know the importance of education for children from birth through pre-k, their remain opportunities to improve early childhood education in Michigan; a goal we can all agree is worthwhile. 
All the presentation from this forum and others can be viewed here.
Luke Allen is a graduate policy fellow at the Institute for Public Policy and Social Research.