Michigan State University's Institute for Public Policy and Social Research announced seven research groups or individuals would receive 2018 Michigan Applied Public Policy Research Program grants. The grants went to research on key state policy questions focused on transportation and energy, fiscal stress indicators, illegal opioid sales, teacher education, water quality and Medicaid.
More than 40 proposals were submitted for the competitive grant program seeking scholarship that applies research to current or timely topics of policy and legislative interest.
"These grants make a difference for faculty researchers and help to inform the debate within Michigan -- and the nation -- on prominent public policy interests. We congratulate these winners and look forward to seeing their written reports and to bringing them forward to the public," said Matt Grossmann, IPPSR director.
The following research projects have been selected for 2018 MAPPR grants:
Transportation Tradeoffs
Autonomous Vehicles: Understanding Michigander Perceptions for Policymaking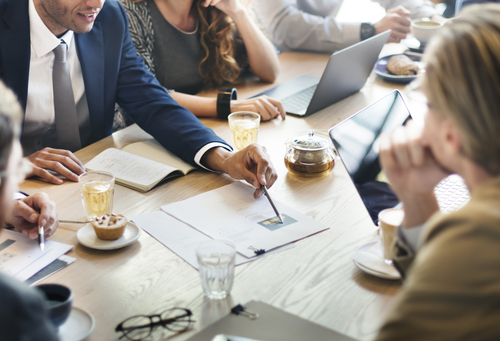 Shelia R. Cotton, Professor, Media & Information, College of Communication Arts & Sciences
Aleksandr Yankelevich, Assistant Professor, Media & Information, College of Communication Arts & Sciences
This research will foster a better understanding of the tradeoffs that Michiganders will face from innovations in autonomous driving technology. The major barriers—whether financial, safety related, or social—that automobile manufacturers must overcome in order to foster broad adoption will be discerned. By gauging the rate of adoption, this research will permit policymakers to better anticipate changes in the industry. Second, Michiganders will assess the potential benefits and risks related to autonomous vehicle adoption.
By understanding constituents' concerns, policymakers will be able to guide the automotive industry to meet widely shared public expectations rather than to focus only on individual consumers. This research will further understanding and provoke critical thinking on transportation policy among policy makers, business leaders, and the public.
Economics
Developing a Fiscal Stress Indicator Model for Michigan Local Governments
Robert Kleine, Interim Director, MSUE Center for Local Government Finance and Policy
Mary Schulz, Associate Director, MSUE Center for Local Government Finance and Policy
Eric Scorsone, Deputy Treasurer for State of Michigan on leave from MSU ‐‐ Consultant
The Great Recession of 2007‐09 left scars across Michigan's landscape of municipal government. Since 2009, thirteen municipal governments have been determined by the Michigan Treasury to be in fiscal emergency and have been and/or are currently still under state supervision.  These county, city, and township governments have had to cut services, salaries and make other politically painful decisions to address deep fiscal distress. Even as the Great Recession fades from view, new fiscal problems are emerging in the form of underfunded pension systems, retiree health care costs and low fund balance reserves.
The purpose of this research is to update and revise a previously used fiscal distress indicator system for Michigan local governments that could identify instances of fiscal distress.  The specific research question is whether a fiscal distress indicator system model can be built to correctly identify at its early stages the emergence of a severe fiscal crisis in a local government.
Criminal Justice
Improving Public Policy to Combat the Opioid Epidemic in Michigan
Juli Liebler, Ph.D. Assistant Professor, MSU School of Criminal Justice
The opioid epidemic and heroin abuse has had a far-reaching effect on many individuals, organizations, and communities throughout Michigan.  Almost daily, media outlets report on the social and medical consequences of overdose and addiction.  Additionally, police departments, paramedics, and emergency rooms are spending an increasing amount of time and resources responding to related tragedies and their aftermath.
The proposed research engages Michigan law enforcement narcotics investigators and county prosecuting attorneys to identify best practices as well as barriers that exist to successfully investigating and prosecuting heroin and opioid dealers.  Research findings will inform law enforcement officials and policy makers during their effort to improve the resources and legislative tools necessary to reduce the harm, expense, and consumption of resources caused by the illegal sale and use of these destructive drugs. 
Water Quality
Perceptions of Water Quality, Quantity and Access in Michigan
Sandra T. Marquart-Pyatt, Professor, Dept. of Sociology, Environmental Science & Policy Program; Riva C. H. Denny, Doctoral Candidate, Department of Sociology
From the 2016 Flint water crisis and the 2010 Kalamazoo River oil spill, to dropping water table and lake levels, Michigan is facing a diverse range of water related challenges.  Citizen perceptions of and reactions to these events has important implications for future resource-based policy creation and implementation.  Moreover, it has important ties to many economic and political issues of concern to Michiganders.
This research seeks Michigan residents' perception of water quality, quantity and access. Public perception relates to public satisfaction with water management decisions, satisfaction with and trust of drinking water providers, and the eventual success or failure of efforts to address water problems through compliance or opposition.  Further, questions about how many of these issues are unique to the state of Michigan and how they might compare with public views in other states facing similar issues, like Iowa, will provide important information to the decision process of Michigan's policy leaders.
Teacher Education
Supporting Public School GSRP Teachers in Michigan
Dr. Bethany Wilinski, Assistant Professor, Department of Teacher Education
Michigan is making a substantial investment in public pre-kindergarten (pre-K) through the Great Start Readiness Program (GSRP). GSRP has provided free preschool to at-risk children since 1988, and recently received an additional $65 million state budget allocation. Highly qualified teachers are central to achieving the promise of pre-K.
There is evidence of a link between teacher credentials and program quality (Bogard, Traylor, & Takanishi, 2008; Bueno, Darling-Hammond, & Gonzales, 2010; Early et al., 2007). Understanding GSRP teachers' working conditions and career incentives is a critical policy issue, because teacher well-being and job satisfaction are key determinants of retention, which is linked to program quality (Bullough, Hall-Kenyon, & MacKay, 2012; Skaalvik & Skaalvik, 2011).
This study addresses a knowledge gap that is important to policy makers as they consider how best to provide pre-K education. Through an investigation of Michigan GSRP teachers' experiences, the study will distill the factors that contribute to the teachers' job satisfaction, well-being, and retention.  The results will link with considerations for ensuring program quality.
Energy Transitions
Understanding Public Opinion on Energy Transitions in Michigan
Sharlissa Moore, James Madison College, Civil & Environmental Engineering;
Annick Anctil, Civil & Environmental Engineering
Half of Michigan's electricity currently comes from coal, but the situation is rapidly changing. Consumers Energy retired seven of its 12 plants last year, and DTE plans to close all of its coal-fired power plants by 2040. In 2016, nuclear power provided 28% of electricity consumption in Michigan, but Michigan's plants are set to retire. Much of this capacity will be replaced by natural gas— which has potential benefits but also serious drawbacks— in addition to some renewable energy. While this appears to be a technical challenge, it is actually a public policy challenge, with significant implications for public health, social equity, climate change, and security.
This research considers opinions more specific to the changes underway in Michigan energy transitions that could help influence the integrated resource planning process through the Public Service Commission. The end report will focus on providing input into the Michigan Public Service Commission's evaluation of utility integrated resource plans and decision-making on renewable energy adoption.
Medicaid Expansion Review
Impacts of Medicaid Expansion on Pre-conception and Pregnancy Health in Michigan
Claire Margerison-Zilko, Assistant Professor, Epidemiology & Biostatistics
A major component of the Patient Protection and Affordable Care Act (ACA) was an expansion of Medicaid eligibility and funding to include adults without children, dependents, or disabilities earning up to 138% of the federal poverty level (FPL). As of January 2017, 32 states (including the District of Columbia) have expanded Medicaid, and 19 states have not expanded Medicaid. It is estimated that 6.7 million adults living in non-expansion states would have gained Medicaid eligibility if those states had participated in the expansion (1). The limited research examining the ACA Medicaid expansion reports significant increases in health insurance coverage (5.4-7.4 percentage points) and having a personal doctor (3.4 points), increased visits to general physicians (6.6 points) and diagnoses of diabetes (5.2 points) and high cholesterol (5.7 points), modest increases in self-reported health, and a reduction in smoking (1.9 points) (2,3).
This research will help policy makers understand how a policy designed to improve health insurance coverage, access, and utilization among young adults—i.e., Medicaid expansion under the ACA—influenced the health of women prior to and during pregnancy, and the health outcomes of their pregnancies.