From meeting MSU's giants of survey research to the excitement of discovering new career opportunities, a select group of Michigan State University students are adding a survey operations certificate to their ultimate degrees.
 "I leave this program with more knowledge than I came into it with and I hope to use the skills I have acquired for future endeavors," said Amarkai Amarteifio, an interviewer in the Office for Survey Research. She hails from Accra, Ghana, and has just earned a Survey Operations Skills Program certificate with six others.
SOSP participants applauded their accomplishments and shared career plans at a spring awards luncheon.
"They are surprised to learn that their undergraduate 'student job' can be the first step to a lifelong career in survey research," said OSR Director Lin Stork, the founding director of the program, who has more than 30 years experience in survey research operations.
SOSP is a 12-week program offered through the Office for Survey Research, covering best practices in survey research, various modes of data collection, survey error, and writing survey questions for best response.
The program was designed to give OSR's most experienced student employees an opportunity to explore future careers in survey operations while continuing their work as supervisors and interviewers in the Survey Research Lab.
OSR's supervisors and interviewers are engaged in complex tasks, ranging from conducting telephone surveys in multiple languages to asking sensitive questions about health care, political viewpoints, and community safety.
MSU's Office for Survey Research is a unit of the Institute for Public Policy and Social Research in the College of Social Science.  
The program takes participants on a tour of the websites of highly regarded survey organizations and provides tips about where to find jobs after graduation. They also take advantage of free student membership in the American Association of Public Opinion Research.
Favorite sessions include those with former OSR Survey Research Lab supervisors who have now graduated and are using their Lab skills in their current positions. 
Zizo Adawe, Hollis Henry and Valentine Nsofor discussed interviewing for jobs upon graduation, sharing the highs and lows of that process, and encouraged everyone to know that the skills they have obtained through SOSP and while working in the Lab will serve them well during the interviewing process and in ultimately finding employment after graduation. Zizo Adawe, a Sociology grad, is now a research assistant at University of Michigan; Hollis Henry, a Sociology grad, works as a research assistant at Wilder Research in St. Paul MN; Valentine Nsofor, an Engineering graduate, just entered the MBA program at the University of Rochester in NY.
King Beach IV, a former OSR research assistant and Lab supervisor, now the Director of Operations at GeoPoll, generously shared his experiences with conducting mobile phone surveys on the African continent, and building a research center in Kenya.
Amarkai Amarteifio said, "Being able to speak to former employees … was also very helpful.  It was very beneficial to know that no matter my major, it is possible to one day enter into the field of survey research."
Guest speakers also included: Matt Grossmann, IPPSR Director; Karen Clark and Debra Rusz, both senior project managers in the Office for Survey Research; Charles Ballard, Professor of Economics, and founding supporter of the SOSP program through MSU's Department of Economics.
IPPSR Director Matt Grossmann's presentation traced the rise in political polling, some notable mistakes (Dewey Defeats Truman) and some far-reaching successes (IPPSR was the only survey research operation to predict Michigan's tight Clinton-Sanders primary race). He also focused on the pointed differences between Republican and Democratic survey respondents, and asked the students to submit survey questions exploring voting preferences for the 2016 election.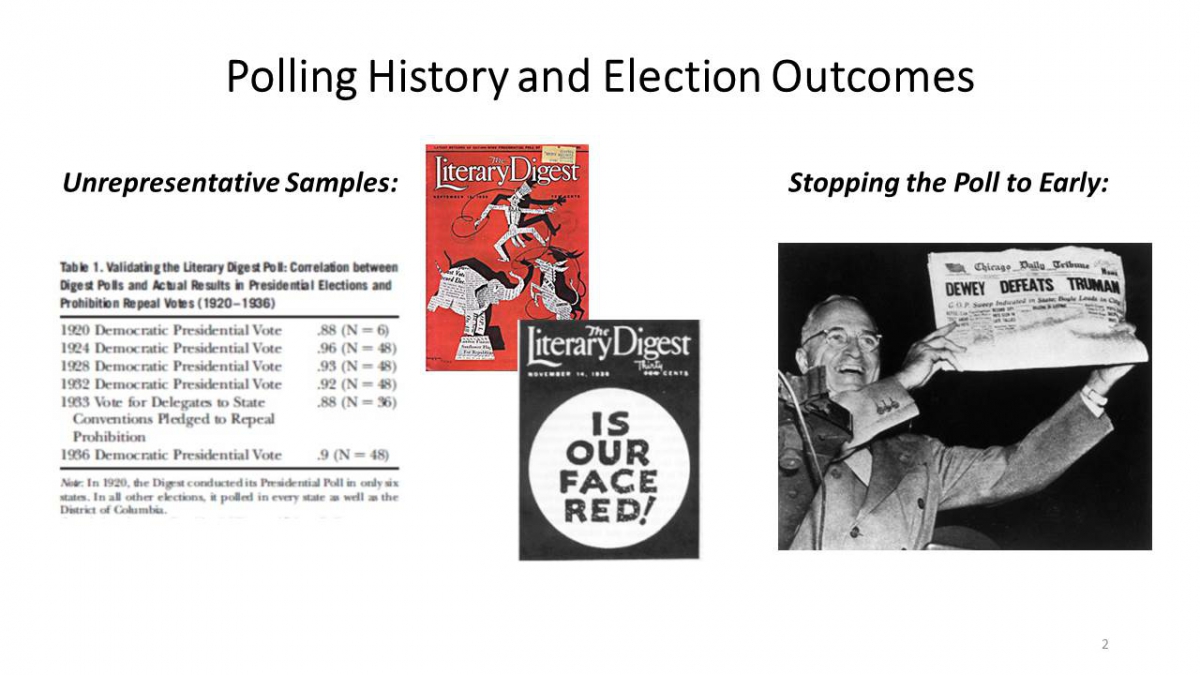 Karen Clark and Debra Rusz presented an overview of mixed mode surveys: telephone, mail and web surveys. They also talked about survey error. The election questions submitted by the students were programmed into a web survey and the group reviewed and provided a critique on the question wording. By the end of the session, all had learned a great deal about the importance of writing a good question.
"The question writing exercise was the most challenging… As an interviewer, I never had to consider the different factors that go into writing a good survey question, or a good survey overall.  I also didn't realize the different challenges and limitations that can arise from mixed mode studies," said Dominique Muse, from Lansing, Michigan.
Economics Professor Charles Ballard, director of IPPSR's Michigan-focused State of the State Survey, brought statistics to the table and discussed surveys that predict who will do well in university studies and how believing that a high grade is possible helps make it so.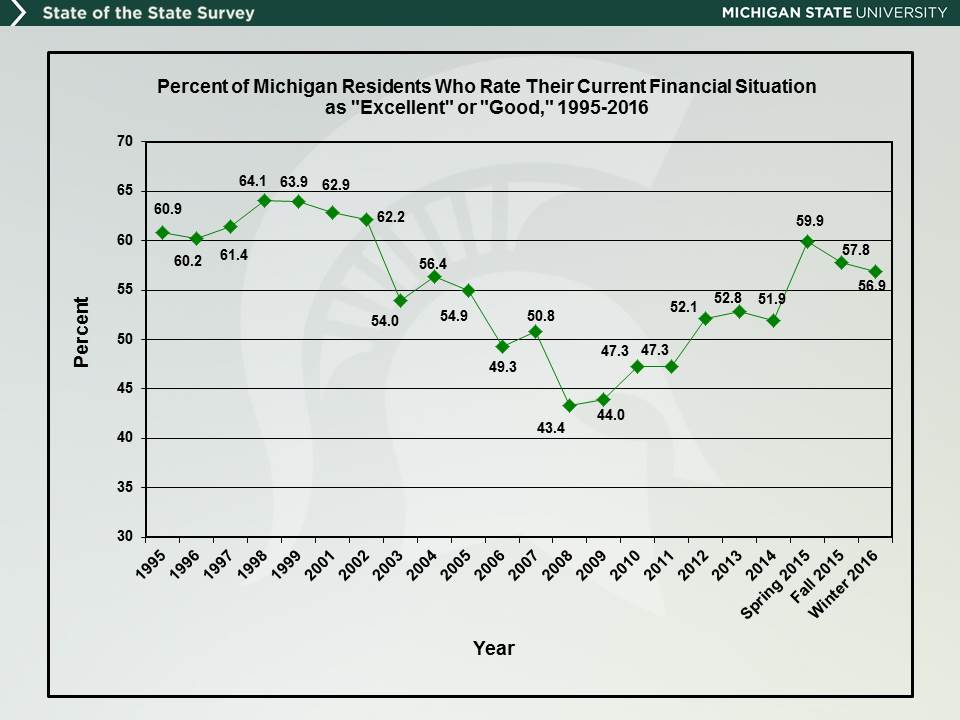 The students also ran cross-tabs on State of the State Survey data and discussed significant findings.
For more information about the Survey Operations Skills Program, please contact Lin Stork at STORKL@msu.edu.